Description
9.30am - 11.30am The Potential of Stuff, Fran Bastion & Jan Faulkner, KU Professional Services
11.30am - 12.30pm Guided Pickers Tour of Reverse Garbage
12.30 - 1.00pm Lunch
1pm - 2pm No Sew Fabric Creations, Megan and Kirsten, Reverse Garbage
Book just one session or make a day of it. When you book both paid sessions we will provide a light lunch from a local cafe.
---
The Potential of Stuff, Fran Bastion & Jan Faulkner, KU Professional Services
During this session participants will discuss selecting and understanding the potential of using loose parts and recycled materials in the environment to support children's learning. Teaching strategies for using loose parts and recycled materials to encourage children's problem solving and critical and creative thinking will be explored.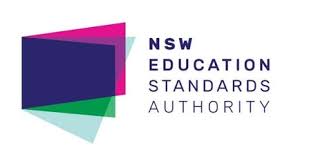 Completing The Potential of Stuff will contribute 2 hours of NESA registered PD addressing 3.3.2 from the Australian Standards for Teachers towards maintaining Proficient Teacher Accresitation in NSW.
Guided Pickers Tour of Reverse Garbage.
Inspired by the moring session? Have a project in mind? Let us help you find all the bits and bobs to get you started. This is a free session but bookings are required. Please just book 1 ticket per centre.
Lunch is offered for participants attending both paid sessions. We will be providing a light lunch from a nearby cafe. Menus will be provided at the beginning of the morning session for your order.
No-Sew Fabric Creations, Megan and Kirsten, Reverse Garbage
Thousands of tons of fabric go to waste every year! In this workshop learn creative techniques to turn this reuse material into a variety of wonderful resources for your centre, and skills for your children and educators