Join us to hear from Gavin Williams, Chief Development Officer, Regional & Remote from NBNCo
About this event
Join Regional Development Australia Darling Downs and South West (RDA DDSW) to hear from NBN Co Chief Development Officer Regional and Remote, Gavin Williams on NBN Co's service provision to regional, rural and remote Australia.
This webinar is part of RDA DDSW's Digital Connectivity Webinar Series - Connecting Councils, Corporates and Community with Communication Companies to future plan priority projects ready for the next rounds of Digital Connectivity Funding.
As part of your registration to this webinar there will be the opportunity to propose a question for Gavin Williams. Please note RDA DDSW will chose questions from those submitted based on regional significance.
About our presenter: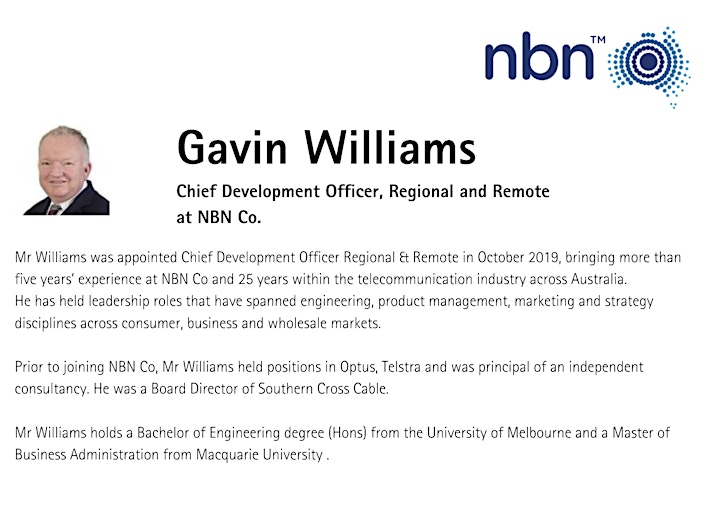 Organiser of RDA DDSW Digital Connectivity Webinar Series