Description
About

Random Coffee Mornings (RCM) is a monthly speed-networking session for you to meet with you fellow coworkers, innovators and entrepreneurs.
Organised at the FLUX Deck, RCM is an opportunity for you to find out what's happening in the startup ecosystem and allows members to stay i the know, build their professional contacts and find out what else is going on in the community.
Who is this for?

A special members-only event seeking to expand their network of entrepreneurs, share what they are working on and hear about projects others are working on.
It's a great chance to have a quick one-on-one with a mentor, a wide range of members and to bounce your ideas, projects and stories with others.
---
August 4th - Mick Liubinskas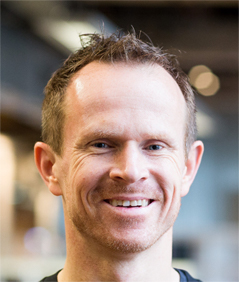 Mick is a tech entrepreneur, investor, author and industry leader in based in San Francisco. Over the last 18 years, he co-founded 12 tech startup companies, including Pollenizer which he grew to $3m in revenue. He was a co-founding investor of Startmate and was an investor and advisor to Spreets which sold to Yahoo for ~$40m within 13 months.

He works alongside Telstra to run muru-D technology accelerator, and in his journey has evaluated thousands of ideas from building first products, getting first customers, launching globally, raising capital, closing businesses, selling businesses and all the emotional rollercoaster rides in between.
Among other things, he loves being a parent, surfing and playing football (the round ball variety) and singing bad karaoke.
We're excited to have Mick come along to RCM on the 4th of August!