About this Event
A revelatory documentary exploring Ruth Bader Ginsburg's exceptional life and career.
At the age of 84, U.S. Supreme Court Justice Ginsburg has created a breathtaking legal legacy while becoming an unexpected intergenerational heroine and pop culture icon. But even many of her ardent admirers don't know the unique personal journey of this diminutive, quiet warrior's rise to the nation's highest court: as a young lawyer, Ginsburg was a legal architect of the modern women's rights movement.
Directors Betsy West and Julie Cohen develop a multidimensional portrait of the Justice through intimate interviews with family, friends, colleagues, and critics, along with vérité scenes and archival news footage documenting her career, family photographs, and exclusive home movies. The filmmakers expertly weave Justice Ginsburg's speeches and writings together with an extraordinary interview with the Justice herself, in which she discusses, in quietly profound terms, her upbringing, passions, and finding love with her husband, Marty, whom she credits with making her profession possible.
West's and Cohen's access to Ginsburg for the film even included her exercise workouts with a trainer, sharing coffee at home with her granddaughter, and rehearsing backstage for a speaking role with the Washington National Opera. What emerges is a fresh and fierce authenticity, a more complete, inspiring portrait of Ginsburg than ever seen before: a complex jurist, woman, scholar, grandmother, opera lover, wife, mother, daughter, warrior, and citizen
~
Join us for this fascinating and illuminating evening of film, live music and chocolate tasting!
~
CHOCOLATE TASTING with CHOW CACAO
Chow Cacao's delicious organic, raw, vegan chocolate bars are made from fair trade and sustainably sourced ingredients. Handmade in our home town Byron Bay and hand-wrapped in nostalgic golden foil. The mix of classic and funky flavours will bring you back to your childhood, when coconut roughs and golden foil were a thing! Their simple and iconic packaging is inspired by the 70's surf culture here in Byron Bay.
LIVE MUSIC with MYKAELA JAY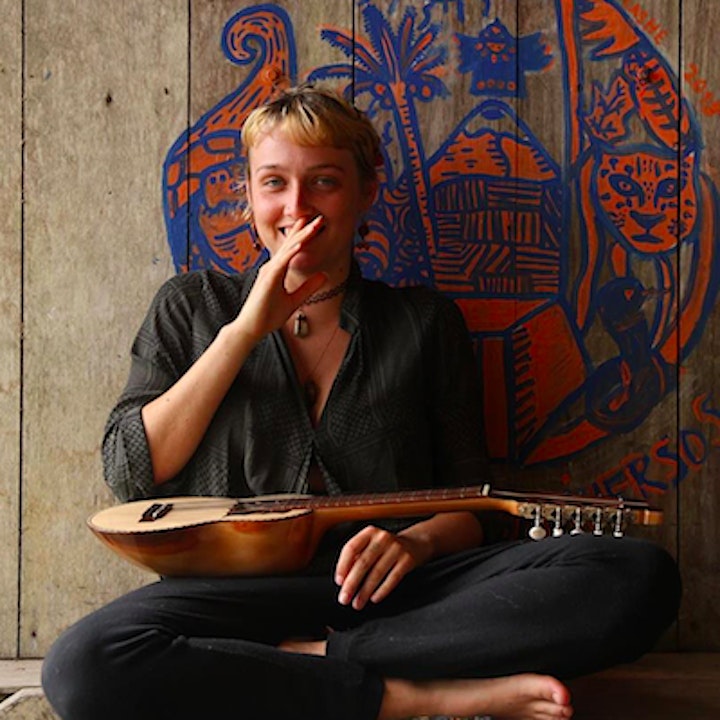 Immerse yourself in a web of stories weaved between landscapes, laughing faces and tears, forests, animals, oceans and skies. Bounce between genres and instruments, held together by silky jazz vocal tones and share a musical conversation surrounding intricate tales of landscapes and the people in them in.
Taking to the stage squared by instruments, from keyboards to guitars, and a loop pedal, Mykaela constructs almost cinematic sounds that are both extremely unique and moving.
Check out her youtube channel here:
https://www.youtube.com/channel/UCUnQqFE-1QFo-5n1syixsKQ/videos
Program:
5.45pm: Doors open
6.00pm: Live music and chocolate tasting
6.30pm: Film (99 min duration)
No ads or trailers:
Please note that since we hire cinemas for our screenings, there will be no ads or trailers shown before the film. The film will start shortly after the advertised commencement time (shown on your ticket and on the event pages). For the enjoyment of all the guests (and yourself) please arrive a little before the advertised start time so as not to miss (or disrupt) the beginning of the film.
Investment:
(includes film, music, and chocolate tasting!)
A portion of your ticket purchase supports the film maker! Thank you for supporting independent film making, and helping educate and build awareness :-)
Adults = $23
Concession (Students and Pensioners ) = $19
Refund policy:
* Please note that tickets are NOT refundable if you change your mind or are unable to make it on the day. Your tickets cannot be changed to another date. They may however be given to a friend to attend.
Accessibility:
The venue and theatre are wheelchair accessible. If you require a wheelchair spot please email us via team@filmsforchange.com.au
Enquiries:
Connect with us online :-)
Subscribe to Films For Change E-Invites!
Follow Films For Change on facebook