Location
Hanover House
158 City Road
Southbank, VIC 3006
Australia
Sales Have Ended
Ticket sales have ended
Thank you for registering for Rawassembly's add-on workshops, film screenings, cocktail and networking events as part of our Raw To a T Event in May. Please help to arrive to the venue at least 10 mins prior to the start of any of these sessions/ events allowing us to get you to the correct location on time. Thank you and we look forward to seeing you in-person in May.
RawAssembly, Australasia's leading international sourcing event for responsible and sustainable textiles & circular supply chain solutions.
About this event
RawAssembly is a specialised, next generation textile sourcing event.
Leading the way in Australasia, Rawassembly is a international styled sourcing event for responsible, regenerative, sustainable textiles and circular supply chain solutions, where Industry come to source the latest innovative fibres, fabrics, materials, ethical manufacturers & sustainable packaging solutions for their fashion supply chain and retail environments.
Returning to Melbourne for 24-26 May 2022, RawAssembly has joined forces with global media powerhouse New York Times Style; T Magazine Australia and BETA By STH BNK at Hanover House to amplify their impact through an industry textile sourcing event, and circular fashion design exhibition styled collaborative event titled 'RAW TO A T'.
By bringing discussion, debate and action centre stage, with globally renowned industry speakers alongside pioneering raw material growers, manufacturers, retailers and textile innovators. The sourcing event aims to help reduce the industry's impact, addressing the complex question of reducing waste and balancing consumption with sustainability.
Sponsoring Partners: FibreTrace®, Good Earth Cotton, Lenzing Luxe
Dates:
• 24 May 2022 - 9:00 am - 18:00pm
+ Evening: 18.00-21.00pm Evening key note, live panel discussion, canapés & cocktails
• 25 May 2022 - 9:00 am - 18:00pm
+ Evening: 18.00-19.30pm - Live evening Panel Discussion
•26 May 2022 - 9:00 am - 18:00pm
Venue:
BETA By STH BNK at Hanover House, Melbourne
158 City Rd, Southbank VIC 3006
At the Event:
This Year RawAssembly brings not only an industry B2B 3 day immersive sourcing event, with an international line up of solution providers and esteemed speakers, but also a world-class curated exhibition titled: Changing the ingredients: Fashion's future Recipe.
The exhibition will also be open to the public from 28-31st May 2022, allowing everyone to learn, be inspired and see what the future of fashion will look like.
Our on-site exhibitors, fabric showcase & exhibition partners come from: Europe, UK, India, China, USA, Mexico, Argentina, Hong Kong, Japan, Taiwan, Australia & New Zealand.
Who is our Event for:
Our event caters to luxury, mid and commercial price point fashion retail brands, independent fashion labels, and our future generation of emerging sustainable designers.
Our content caters to chief executive, chief operating officers, sustainable & ethical sourcing professionals, procurement & risk management professionals, design, buying & sourcing teams, raw material growers and producers, future generation emerging designers, academia, packaging, surface design & architecture designers & supply chain professionals.
We look forward to seeing you in May.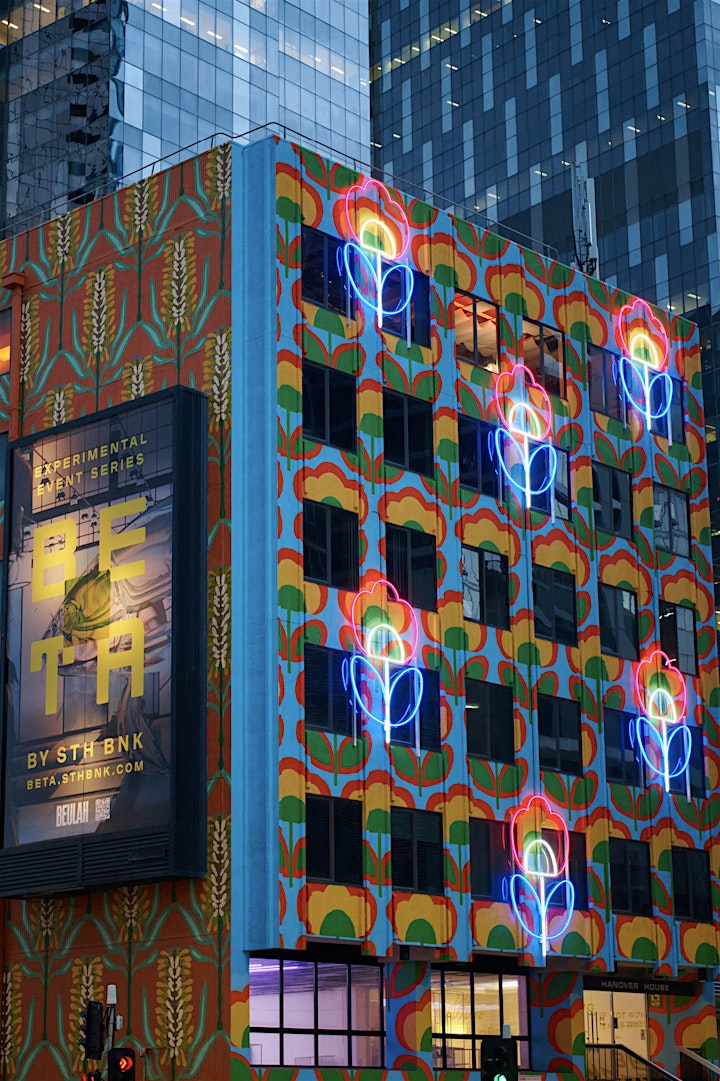 Tickets
* All attendees can purchase tickets for RawAssembly events via our website link, or directly with eventbrite. We do not have cash ticket sales on-site.
* All attendees must present a valid e-ticket or proof of purchase upon arrival at our reception deck, alongside a valid Australian driving licence or other government or academic photo identification. Photo ID must match the name on the purchased ticket.
* Please note that tickets are nontransferable between friends, colleagues or others. One ticket per person and are non refundable.
* This event is for industry and over 16 years of age only. Please note that children are not able to attend our B2B days.
* Our workshops and activations are accessible by all ticket holders other than workshops that have a set fee.
Please contact us if you have a special request or need any assistance.
COVID-19 Ticketing Policy
We are committed to delivering a COVID-safe event for guests, collaborators, Exhibitors and staff with respect to the guidelines issued by the Victorian Government and the Department of Health. We are following Victorian government guidelines for our event - Currently all restrictions have been dropped. Please check at the time of our event if any new restrictions have been put into place as these are subject to change.
Please do not attend the venue if:
• You are experiencing any COVID-19 symptoms; or are unwell or,
• You are awaiting COVID-19 test results; or
• You have a family member that you live with or a close contact with a confirmed case that you have spent time with over the last few days. Please help us to keep our teams healthy.
• At this time we ask that all staff, visitors and exhibitors wear a face mask at all times.
Refund Policy
• Ticket refunds are not permitted. If you are unsure about the day you are able to attend, please purchase a ticket to our event on the day which you are attending. You can purchase a ticket prior to arriving at the venue on eventbrite.
• please note that tickets cannot be purchased through our staff at reception - please use eventbrite.
• We reserve the right to deny a member of the public access to the event, if non-compliance with Rawassembly's COVID-19 policy at the time is not followed, lack of official photo ID that matches the name on the purchased ticket, mandatory mask wearing.
Children's Policy:
Children are unable to attend our B2B event, however they are able to attend our RAW TO A T public event days 28-31 May 2022
Read the Fair Access To Tickets information
Rawassembly takes the issue of scalping seriously.
Please comply with any stated ticket limit for this event. If you exceed the ticket limit, Rawassembly may at its discretion cancel any or all of your ticket orders and tickets without notice.
This includes ticket orders associated by the same name, email address, billing address/delivery address, credit card number or any other details provided to RawAssembly's ticketing partner.
Photography:
Members of the press/ media must make themselves known upon arrival at Rawassembly. A special pass will be given to you to be worn at all times.
No video footage or commercial photographic reproductions are allowed without written consent from the RawAssembly
This event is not suitable for:
Independent / Non-Exhibiting Sales Agents - we do not allow solicitation of our exhibitors or our visitors as our event is a professional international sourcing show where our exhibitors are there to support and dedicate their time to our visiting brands and designers. Our visitors are there to work specifically with our exhibiting companies and appreciate that we do not allow any solicitation to take place.
If you have a sustainable, responsible, circular supply chain or products that you feel meet our sustainable standards, please apply to exhibit.
Email us at: exhibit@rawassembly.com
We maintain the right to ask anyone thought to be soliciting to leave the event and venue.