Rare Book Discussion Group

Thursday, 25 May 2017 from 10:30 am to 12:00 pm
Event Details
The Gills at Glen Osmond
  25th May 2017
The name Gill had a profound effect on the settlement and development of South Australia from the late 1830s up until the present time (the RGSSA and the independent Public Service are Gill's legacies.
Thomas Gill (1849-1923) was Treasurer of the Society from its inception in 1885 until his death, and his extensive library was sold to the Society for 300 pounds.  Glen Osmond was settled early as the SE gateway, and at this place was recorded and to some extent 'catalogued' the information of the formation of the State of South Australia through the RGS.  Discover the treasurers from this very interesting information set.
 The Rare Book Discussion Group meetings are held in a small group environment (maximum of 24) and draw on the resources of the internationally acclaimed library collection of the Royal Geographical Society of SA.  Why not join us and get up close to this wonderful collection?
This event is free for members of the RGSSA.  Non-members are welcome to attend and tickets are available for $10 per person.  Book on line through this site.  The RGSSA welcomes new members who wish to make a contribution to the success of the Society.
When & Where

Mortlock Wing
State Library of SA
North Terrace
Adelaide, SA 5000
Australia

Thursday, 25 May 2017 from 10:30 am to 12:00 pm
Add to my calendar
Organiser
Royal Geographical Society of South Australia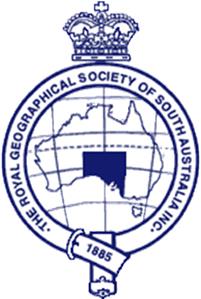 The inaugural meeting of the Royal Geographical Society of South Australia was held in the Adelaide Town Hall on the 22nd October 1885. The founders of the RGSSA set ambitious goals for the Society, sponsoring outback expeditions and purchasing treasures to set in place the foundation of a great library collection. They established a tradition that has been a source of inspiration for members for over one hundred years.
The founders saw the Society taking on an educational role, disseminating knowledge by means of public lectures, publications, and the collection of records for research. That a small volunteer society could achieve so much may be surprising, but it is indicative of the enthusiasm and dedication of its members.
 Members of the public are welcome to participate in Society activities. Please visit our web site www.rgssa.org.au or drop in to the RGSSA office in the Mortlock wing of the State Library of South Australia.
Rare Book Discussion Group