Description
An exciting addition to the Random Ripples Event ... we have a Speaker!
Through a series of serendipitous events that will be explained on the night, Random Ripples is pleased to host Julissa Shrewsbury from New Work Consulting. Julissa is an author, speaker, LinkedIn Influencer and thought leader on personal branding. An outline of Julissa's topic and her bio is provided below.
This event has never been held at the same place twice, so in upholding the randomness of venue, we will convene at Ivy and Jack on Hay Street.
Event Details;
Date: Friday, 20 September 2019
Venue: Ivy and Jack, 788 Hay Street, Perth
Timings:
4:30pm to 5:20pm – Drinks on arrival
5:20pm – Move upstairs to the Function Room
5:30pm – Presentation from Julissa Shrewsbury, Personal Brand Speaker and Author
6:30pm – Return to the Ivy and Jack bar for nibbles and drinks.
There will be the usual opportunity to make random connections and socialise over a drink or two. You are encouraged to invite a friend, or even someone else's friend, to what will be a great culmination to the week.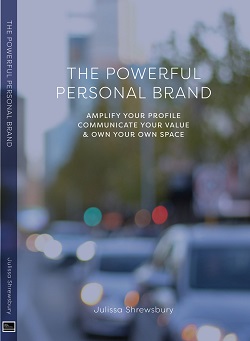 The Powerful Personal Brand: Amplify your profile, communicate your value and own your space
Leading Australian personal brand strategist Julissa Shrewsbury collates 20 years of learning and teaching in her book, The Powerful Personal Brand: Amplify your profile, communicate your value and own your space, which shows you how to apply business brand strategy to your professional life for a high impact personal brand. It includes a complete framework and detailed tools to build your personal brand, including considerations of core values, differentiated positioning, highlighting key strengths, writing a head-turning bio, creating a personal marketing plan and using LinkedIn and networking strategically, among many other topics.
In this talk, Julissa shares her personal story changing careers and building two businesses from scratch using personal branding as the major tool. She outlines the strategy in the book, gives examples of positioning clients' personal brands, and shares a sample exercise from the book to get you thinking about your own personal brand.
https://www.newworkconsulting.com.au/the-book/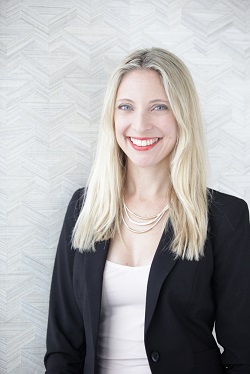 Julissa Shrewsbury is director of New Work Consulting, working with professional service organisations in Perth, Sydney and Melbourne on how their people represent themselves and the company brand, both online and in-person.

Julissa's strategic approach to brand is about highlighting your people as your point of difference. Her method involves drawing out people's key strengths and helping them communicate the value they bring to stakeholders, leading to stronger positioning, connectivity and visibility to reach individual and company KPIs.

Julissa works to create culture shifts by addressing:
• how clear a brand's messages are to internal and external audiences
• how well the brand is expressed through its people, at every level of the organisation
• corporate personal brand development and training for executives and teams
• LinkedIn and networking strategy for professional people

Julissa and her team have worked with businesses of all sizes in industries such as accounting, finance, law, engineering, mining and business advisories.

Author, speaker, LinkedIn Influencer and Australia-wide thought leader in personal branding for business, Julissa regularly writes and speaks on topics such as personal branding for professional people and how to use LinkedIn and networking in strategic and targeted ways to build real business relationships. She has presented for Singapore Institute of Directors, Australian Institute of Company Directors, Australian Institute of Management WA, Association of Financial Advisers, RSM, HLB Mann Judd, Subsea Energy Australia, Independence Group (IGO) and lawyer CPD programs. Her articles and commentary have been published in various print and online media, including The Australian Financial Review.