Description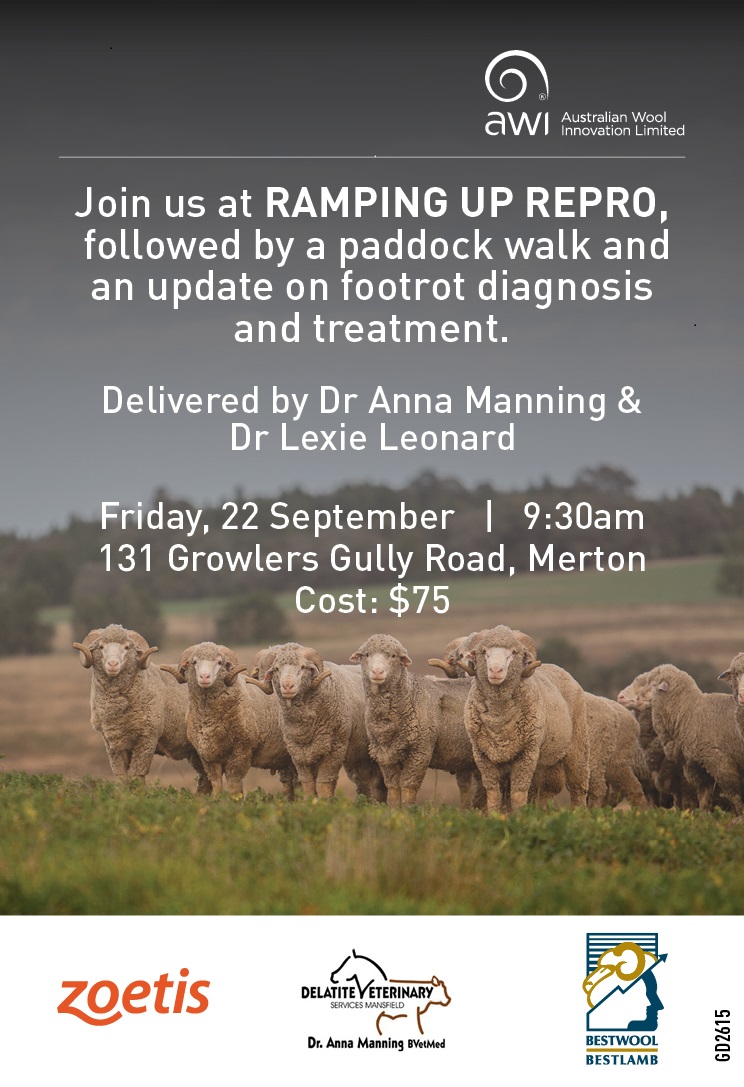 Delatite Vets in partnership with AWI and Zoetis invite all sheep producers to attend a hands-on workshop that will help you improve the value of your rams in your enterprise. Join this opportunity to critically evaluate your ram team and develop a ram management plan.
The workshop will cover:
Importance of optimum ram health
Pre-joining management
How best practice ram management impacts on reproductive health
What drives joining performance
Ovine Brucellosis
The true cost of a ram and sound purchasing decisions
Following lunch there will be a presentation on footrot diagnostics and a paddock walk. The afternoon session is optional.