Learn the skills and techniques you need to build your own beautiful Rammed Earth projects.
About this Event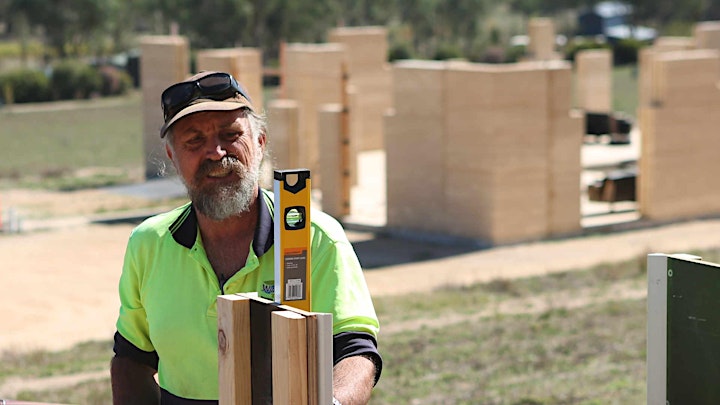 Over 2 days, we cover all the essential Rammed Earth processes: 
Soils
Forms 
Mixing 
Ramming 
You'll be on the tools.
And you'll be building real-world projects.
Great weekend Complete lessons on everything Rammed Earth - everything needed to do your own Rammed Earth project. ***** 5 Stars Warren Hobbs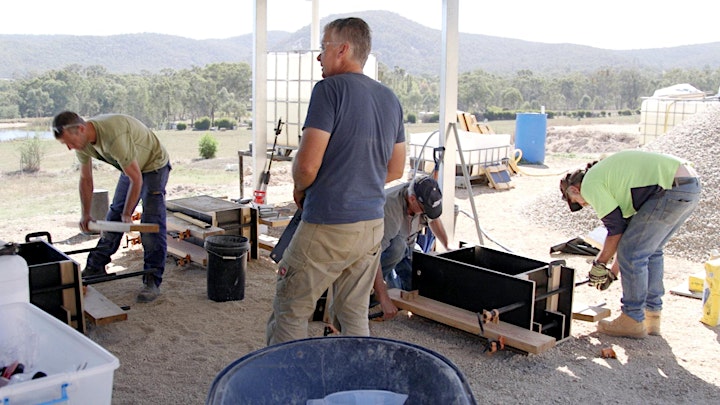 Your instructor is Pete Jackman. He's passionate about sharing the art of Rammed Earth building and he's building his own Rammed Earth house.
Pete has used his teaching and training design experience to put together and deliver these module-based workshops - each module progressing your skills and confidence towards building your own projects.
Great info, tips, and tricks Great hands-on learning – stepping through all the basics, then building up to larger projects. ***** 5 Stars Kevin Albert 
Rammed Earth structures are simply beautiful.
They're solid and last for hundreds of years.
The sedimentary layer effect and the tactile surface creates a seemingly inherent natural connection with the Earth.
Rammed Earth structures are also: 
Healthy
Energy Efficient 
Sustainable
Durable
And can be either classic or modern in design
Pete knows his stuff! Pete's knowledge shows in his passion and enthusiasm in leading every stage of the Rammed Earth building process. **** 4 Stars Dave Newton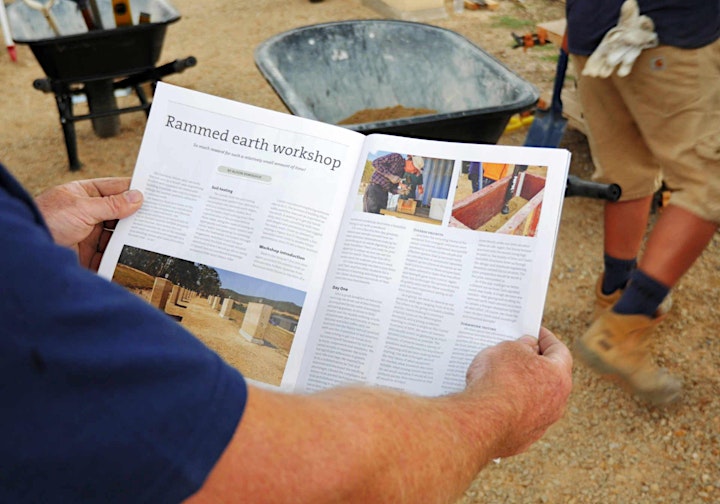 As we progress through the workshop modules, we cover all the Rammed Earth processes in detail.
Soils 
Suitable soils
Where to source soils
How to test soils
Forms 
Building affordable formwork 
Setting up formwork 
Form stripping 
Mixing 
Material ratios 
Moisture content 
Testing
Ramming 
Using pneumatic rammers 
Proper ramming technique
Finishing
Equipment 
What you'll need 
Where to source 
Costs
Scaling-up to build your own home
Commercial Equipment
Costs 
Inspirational, I'm hooked A lot to take in – but then it all makes sense and away you go. ***** 5 Stars Ken Luke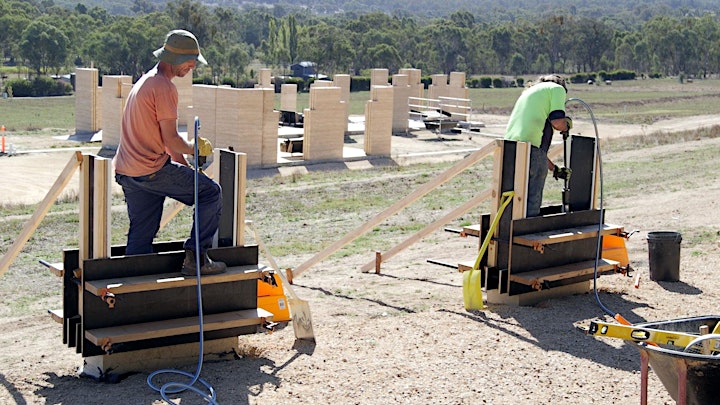 Workshop Size
Only 6 places are available at each workshop.
When
Weekends in Spring and Autumn.Group workshops available mid-week by arrangement.
Schedule
Day 1 - 9 am for 9.30 am start / 4.30 finishDay 2 - 9 am for 9.30 am start / 3.30 - 4.30 finish
Meals
Morning tea, lunch and afternoon tea provided on both days.
Requirements
Steel-capped work boots
Work clothes
Accommodation
Contact
Note
Building with Rammed Earth requires a high level of physical activity.
Build Great Walls