Actions and Detail Panel
Raising The Vitality And Positive Impact of Your Leadership
Wed. 26 April 2017, 9:30 am – 1:30 pm AEST
Description
This is a 6 months working on yourself and on your business intensive, including undertaking a workplace project that will lead to better business results at less personal cost.

You can take the complimentary pulse check here. It contains 58 statements to check your current vitality and positive leadership impact pulse.
We're commencing this intensive with a half-day master-class (morning tea and lunch provided) on April 26th.
During the master-class we will schedule the 4 half-day and 1 full day follow-through workshops at times that are mutually convenient for the maximum 12 people participating. We'll be flexible if required too with these follow-through events. We can meet in Ballarat, Geelong, Melbourne, Werribee, or wherever suits.
We will also schedule your 6 1:1 master-mentor relationship sessions and 1:1 weekly online check-ins.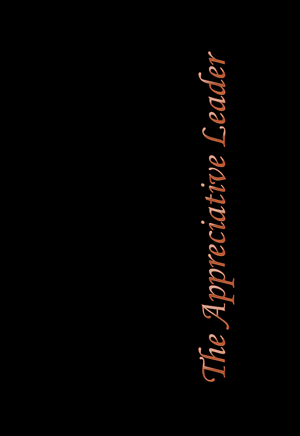 As soon as you register I will mail you your signed, numbered, limited edition copy of The Appreciative Leader handbook, 1 of only 150 available.
During this intensive you will use the handbook to help you to decide how to elevate your leadership, create more leaders, and improve your processes so that it's simpler for people to feel valued, live your values, and deliver value.
You'll begin to design your special workplace project during this master-class. We will finalise your project at your first 1:1 mentoring session.
What I say in the handbook (and a signature to all my work) is important, yet nowhere near as important as what you hear yourself say to yourself, and then do your own unique work.
As a part of this unique leadership development experience you'll have ongoing access to the Appreciative Leader Online Community platform. Find out more at The Appreciative Leader Community.
There will also be a workbook provided for use during the 4 half day and 1 full day follow-through workshops.
In addition to better business results at less personal cost through your project, during this intensive program you will raise the vitality and positive impact of your leadership through:
deeper self-awareness and awareness of others
improved communication and conversation skills
unleashing and enhancing your unique gifts and those of other people
greater life/work harmony
enhanced skills in coaching and mentoring others
In a wonderful book 'Metaskills: Five Talents For The Robotic Age' author Marty Neumeier says:
"The workplace of the 21st century is a massive fulcrum for change. If we can transform the way we work, we can transform the way the world works."
I couldn't agree more. I very much look forward to this transformation journey with you.
Be remarkable.
Ian
PS Should you prefer to be invoiced for your investment, instead of making payment via paypal or credit card, then please call me on 0418 807 898 to make arrangements. There's an instalment option available until the end of March.
PSS You're most welcome to contact me on the number above to discuss this program in further detail or to explore a bespoke version just for you and your team.
I'd been feeling like I was doing a little bit on a whole lot of disjointed projects – Purpose & Values, Engagement, Learning & Development, and knowing that I need to spend some time on Performance Management and Position Descriptions but it all felt a bit like I was spinning plates – keeping them spinning and not letting them drop and really not progressing them all that much, all that quickly. Spending a day with Ian helped me see a structure and a strategy that really wraps up everything I do with a purpose and reason – it helped me see all these individual tasks in the context of my role. It was a practical, insightful and reflective day very well spent.
Leanne Perryman, People & Culture Manager, Surf Coast Shire
At the start of 2015 it became clear on the road ahead for my business we were facing some serious challenges.
We had just purchased the Budget franchise and were experiencing inconsistent business results, some big rental agency changes, and some poor staff attitudes had crept in.
I had heard Ian speak at a function in 2014 and I had been impressed with the message of his talk that day.
Ian has worked as a mentor to me for the last 14 months. He's also run sessions and worked 1:1 with my staff.
We've made several small shifts in how we conduct our business that have made a significant difference with my key people, how we work, and to our results.
Darren Rix, Franchisee Avis Ballarat & Western Victoria, Budget Ballarat & Bendigo