Description
As an early stage venture or entrepreneur with an idea, raising capital to help scale your startup is often seen as the magic bullet to success, and the dream of many founders.
After all, raising funds can help you develop and test your product, hire a team and get to market faster. But it can also be a difficult and time-consuming process, with a steep learning curve and no guarantee of success.
There are many different ways to get an idea off the ground, and for some startups raising investment has been a key factor to their growth, helping to catapult their business... while others have chosen to bootstrap their business and instead achieved organic growth.
So how do you know if raising capital is right for you?
Do you really need a cash infusion to grow your startup?
If yes, how do you know your startup is investment ready?
This event will explore the different sides to raising capital, looking at the pros and cons, and engaging panelists from each side to share their stories, perspectives and insights.

What will you learn?
Get inspired by the real-world stories of four speakers with diverse experiences of the startup ecosystem and fundraising process, delving into questions including:
Why you should raise capital vs. bootstrap your startup

How to know if you are investment ready

What investors are looking for… and what to look for in an investor

Common pitfalls and key success factors of raising investment (from someone who has seen over 1000 pitches)

The one thing each speaker wish entrepreneurs knew about funding their idea

What it means to fail, or be unsuccessful at raising capital (hint: it's not what you think)



On the panel we have speakers - founders and VCs - who have:
Successfully raised capital and grown exponentially as a result

Bootstrapped their startup

Invests in, mentors and advises startups
Panellists:

Tim Jones - Co-founder of Travelshoot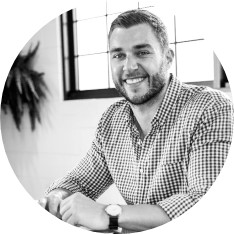 Tim Jones is the co-founder of Travelshoot, a global marketplace that connects travellers with local professional photographers in over 80 destinations around the world to capture their travel memories, founded by Tim and his sister Sarah Pearce. After winning the My Shark Tank experience in 2015, Travelshoot has partnered with some of Australia's most iconic travel companies in Flight Centre & Helloworld and more recently venturing into new space with QT Hotel groups and national jewellers to capture their clients surprise proposals. In late 2016 they successfully raised their first round of funding led by Transition Level Investment's Steve Baxter and Creative Enterprises Australia. Travelshoot has recently been accepted as one of six start-ups from 500 applicants to be accepted into QANTAS' first accelerator program and is focussed on being the global leader in capturing travel memories.

Kim Teo - Co-founder & Head of Ventures for Pitchblak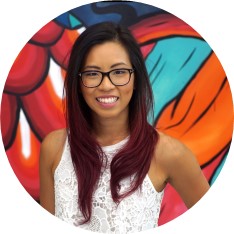 Kim is the co-founder and Head of Ventures for Pitchblak, a pre-accelerator program that's helped over 100 entrepreneurs and first-time founders prove their idea is viable, get investment and launch game-changing startups. Before joining Pitchblak, Kim was one-half of the founding team behind Simply Borrowed, an e-commerce business that got acquired. After that, she raised $550k to co-found Neighbour Flavour, and pulled out of the deal before taking the money - a very good thing in hindsight! Kim also has a layered corporate background from working in procurement for multinationals including BP, and holding analyst and consultant roles at Portland Group and J.P. Morgan. Kim is a regular speaker, panelist and mentor to startups in various stages of growth.

Nikki Durkin - Founder of CodeMakers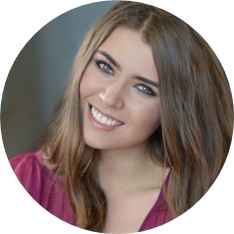 Nikki Durkin is the founder of CodeMakers, an online coding school that teaches 7-12 year old kids to discover and develop their passion for code by 'modding' their favourite game: Minecraft. Prior to starting CodeMakers, and at only 18 years old, Nikki founded 99dresses, an app that allowed women to trade fashion with each other using a virtual currency. With no marketing budget, her startup grew rapidly in Australia, was accepted into Y Combinator, raised funding, and moved to New York to launch. After experiencing great growth in the US, 99dresses was unable to raise an extra round of funding, and Nikki shut down the company. She shared her story on Medium, and it was read 250k times in 48 hours as it spread around the world. Nikki is now back in Australia, and working on scaling CodeMakers as part of the HotDesQ program.
Stewart Glynn - Investor at Transition Level Investments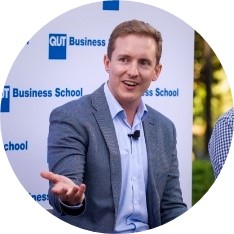 Stewart Glynn is currently an investor in early stage technology startups with Steve Baxter at Transition Level Investments. Transition Level helps founders to build globally scalable technology businesses, providing funding, growth and strategic expertise and has invested in 20+ early stage Australian technology and consumer companies. Having graduated from QUT in 2008, Stewart has held M&A, finance and strategy roles at global corporates GE and KPMG before moving into the investment industry.
Moderator:
Dr. James Fielding - Founder & CEO of Audeara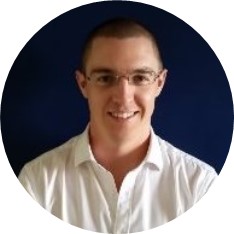 James Fielding is the Founder and CEO Audeara, founder/director of Robotics Engineering Research Laboratories, and Director of Field Orthopaedics. Completing dual bachelor degrees in Business Management and Biomedical Science, James gained graduate entrance into Bachelor Medicine/Bachelor Surgery, earning a scholarship for the University of Queensland's Medical Leadership Program. Before commencing his medical degree, James spent time working in various fields, incl. New York-based hedge fund Bay Harbour Capital, and movie production house The Weinstein Company. James was based at the Royal Brisbane and Women's Hospital before leaving full time clinical medicine to focus on making this dream a reality. This position, coupled with prior experience and education, gives him on-the-ground experience and a drive to improve patient care and experience. As a professional drummer, his love of music stoked his passion for improving the field of audiology, and his role as CEO of Audeara allows him to utilise his unique skill set to its full potential.