Description
As an early stage venture or entrepreneur with an idea, raising capital to help scale your startup is often seen as the magic bullet to success, and the dream of many founders.
After all, raising funds can help you develop and test your product, hire a team and get to market faster. But it can also be a difficult and time-consuming process, with a steep learning curve and no guarantee of success.
There are many different ways to get an idea off the ground, and for some startups raising investment has been a key factor to their growth, helping to catapult their business... while others have chosen to bootstrap their business and instead achieved organic growth.
So how do you know if raising capital is right for you?
Do you really need a cash infusion to grow your startup?
If yes, how do you know your startup is investment ready?
This event will explore the different sides to raising capital, looking at the pros and cons, and engaging panelists from each side to share their stories, perspectives and insights.
What will you learn?

Get inspired by the real-world stories of four speakers with diverse experiences of the startup ecosystem and fundraising process, delving into questions including:

Why you should raise capital vs. bootstrap your startup

How to know if you are investment ready

What investors are looking for… and what to look for in an investor

Common pitfalls and key success factors of raising investment (from someone who has seen over 1000 pitches)

The one thing each speaker wish entrepreneurs knew about funding their idea

What it means to fail, or be unsuccessful at raising capital (hint: it's not what you think)
On the panel we have speakers - founders and VCs - who have:
Successfully raised capital and grown exponentially as a result

Bootstrapped their startup

Invests in, mentors and advises startups
Panellists:
Ivan Lim - Co-founder & CEO of Brosa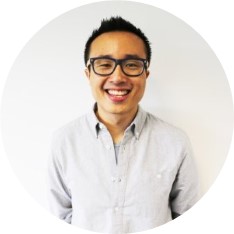 Ivan Lim is the co-founder and CEO of Brosa, a next generation designer furniture and e-commerce retailer backed by esteemed VC firm AirTree Ventures and Bailador. Launched in 2014 after its founders discovered there was no easy and affordable way to purchase premium furniture, Brosa works directly with leading craftsmen from around the world to create unique designs and experiences for its customers. In 2016, Ivan was included in Forbes Asia's 30 under 30 innovators revolutionising their industries, and Brosa was named number 26 in The AFR's Fast Starters list. Ivan has a strong marketing background and was previously the Head of Marketing and Growth at Tweaky, which rebranded to Elto and was acquired by GoDaddy in 2015.
Eloise Watson - Investment Manager of Rampersand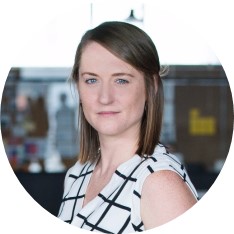 Eloise is the Investment Manager of Rampersand, an early-stage venture capital firm that invests in the best Australian technology founders and surrounds them with the help they need to succeed. With $50m+ in FUM, Rampersand has invested in over 15 companies including AssemblyPayments, Stackla and Expert360. Eloise is also currently the Chairman of Engage Education, a social enterprise she co-founded in 2010. Prior to rampersand, Eloise worked at Goldman Sachs, BCG and Booz & Co.
Campbell King - Partner at mi-fi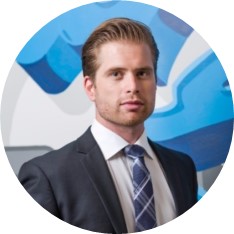 Campbell is an energetic and experienced Chartered Accountant with entrepreneurial credentials. He has worked across industries and business models as a professional, entrepreneur and advisor. Since founding mi-fi in 2011, he has assisted clients in growing their businesses, helping them navigate the regulatory, legal and investor issues in raising money from a variety of sources. This has included preparation of investment materials through to post raise management of a company's equity. Campbell believes in good planning, attention to detail and transparency are the recipe for a successful capital raise.
Moderator:
Georgia Beattie - CEO of Startup Victoria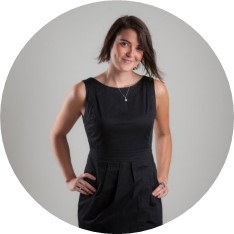 Georgia Beattie is the CEO of Startup Victoria, the go-to independent startup body for Victoria that focuses on creating more founders and better founders. Prior to that, Georgia founded Lupé Wines, a wine startup specialised in supplying events, airlines and hotel minibars with the world's first single serve glass of wine designed for ease of use. The company expanded quickly across Australia, Japan, Korea, Taiwan and China. Lupé was listed as top 10 startups to watch by BRW and Georgia was listed as Top 50 Entrepreneurs to watch in 2015. Georgia was a key note speaker on entrepreneurship at the 2015 G20 Summit in Turkey. In 2016 the company was successfully sold. Georgia also sits on the board of Second Bite, RMIT's New Enterprise Investment Fund and is an Expert Advisory Member for the Australian Federal Government Accelerating Commercialisation Programme.