Rains Retreat 2020: Free series of events from July - October
About this event
Each year the Buddhist Society of WA hosts a variety of events at our centre in Nollamara while our usual teachers, the monks and nuns, go on their own personal retreat.
This year, post social isolation, we are trying something a little different to boost a sense of community, friendship, positivity, well being, and most importantly, a bit of fun and play.
We are kickstarting this month off with an amazing lineup of inspiring speakers, helpful workshops and talented musicians, with our first speaker being the much loved and respected Shaun Nannup.
Our sessions always start off with a guided meditation from 7:30-8pm to melt away the stress from your week so you can relax into your weekend. Or you are welcome to join us from 8-9pm for the main act.
For more events please follow us on Evenbrite or Facebook (search Dhammaloka events).
All are welcome.
Friday 10th July: Stories from Noongar Country
Shaun Nannup is a Whadjuk Nyoongar man and Aboriginal elder. He is passionate community leader and master storyteller who is a strong advocate for keeping his culture alive and passing on the ways of his ancestors. He uses Aboriginal spirituality and cultural and psychological ways, to speak of love and unity and healing from within. Anyone and everyone who has attended his workshops, talks, and Welcome to Countrys, speaks of his ability to inspire and connect, always focusing on our humanity and common ground. Shaun conveys his message through the art of storytelling which always makes for an inspiring, engaging and moving night.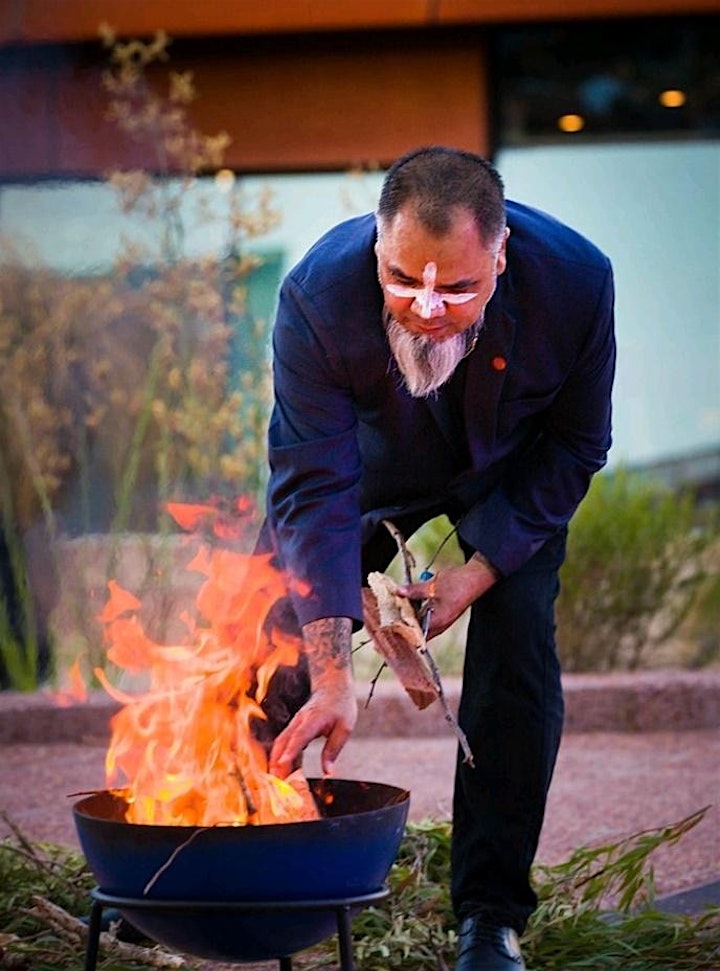 Organiser of Rains Retreat 2020: Stories from Noongar Country