Rains Retreat 2020: Free series of events from July - October
About this event
Each year the Buddhist Society of WA hosts a variety of events at our centre in Nollamara while our usual teachers, the monks and nuns, go on their own personal retreat.
This year, post social isolation, we are trying something a little different to boost a sense of community, friendship, positivity, well being, and most importantly, a bit of fun and play.
We are continuing our third month with more inspiring speakers and exploring different modalities.
Our sessions always start off with a guided meditation from 7:30-8pm to melt away the stress from your week so you can relax into your weekend. Or you are welcome to join us from 8-9pm for the main act.
For more events please follow us on Eventbrite or Facebook (search Dhammaloka events).
All are welcome.
Friday 4th September: And My Teacher Was Pain
For many of us when pain comes along in its myriad of forms, whether sickness, relationship breakdowns, financial troubles, passing of loved ones, as children or adults, we tend to push it away. But when you are backed in a corner with no where to run, what do you do?
Matt Gibson learnt his biggest and most life transforming lessons from this very corner when faced with chronic pain and being told he only had two years to live in his early 20s.
After being introduced to meditation Matt began to see changes in his health which puzzled his doctors. Now after 10 years of practice, where he still uses meditation daily to manage ongoing chronic pain, Matt has become a meditation teacher himself. He will share with us his very personal story, the meditation techniques he uses and the insights he has gleaned on the way.
Whether dealing with physical or emotional pain this night is sure to provide some useful tools for everyone. You will not meet a more kind and gentle and approachable person than Matt, evident of a life lived 'walking the talk'.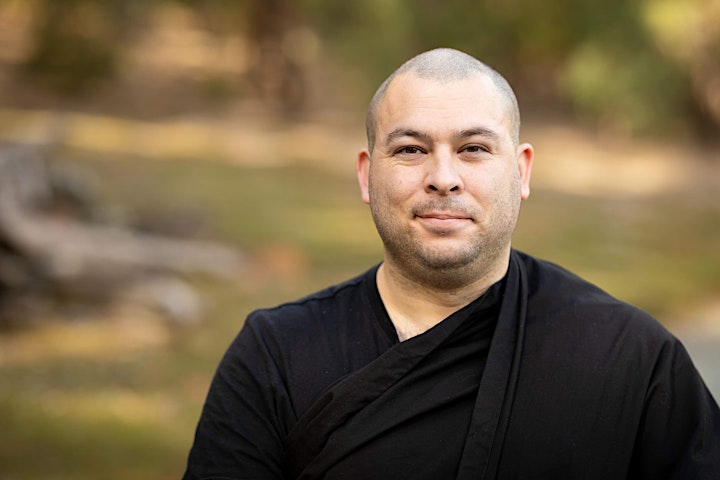 Organiser of Rains Retreat 2020: And My Teacher Was Pain