Description
Who said exercise had to be boring. With this activity kids will learn an alternative and fun ways to exercise and move their bodies all while having a good time. In this SpinJoy special, all the lights are turned off and our stunning LED glow hula hoops are turned on. The kids will have a wild time rocking out to an epic playlist and learning some of the coolest hula hoop tricks around.
Hula Hooping is not only good aerobic fitness, improves agility, balance and coordination but it is great for spine strength and flexibility and great for the heart!

Proudly partnered with: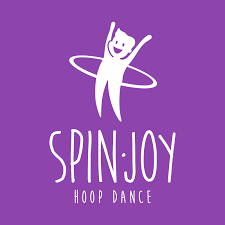 Frequently Asked Questions:
1. Is there parking onsite?
Yes parking is available just off Fairmount St, Merrylands. There are additional spots just off Hollywood St as well.
2. What do I have to bring with me?
Please ensure your child is wearing a hat and sunscreen, and has access to plenty of water. Council will be implementing the no hat no play policy.
3. Am I required to remain onsite while the session takes place?
The recreation team encourage parents to remain onsite with their child and join in the activities with them. If for any reason you do need to leave please report to the council supervisor and let them know. All parents who do leave are asked to make sure they return at least 20 minutes prior to the conclusion of the session.
4. What if my child is sick on the day or an unexpected event comes up and we can no longer attend?
Our programs are extremely popular and we quite often have a waiting list of families looking to participate. If for any reason your child can't participate please email rebecca.reynolds@cumberland.nsw.gov.au and we maybe be able to re-allocate a spot to a family on the waiting list.
5. Is there a phone number I can call if I can't find the venue?
The locations of the activities are not hard to locate, on the map embedded on the event clearly shows the location. However you can call 8757900 to be directed
6. What is the process for wet weather? How will I know if the event is going ahead or not?
The final decision as to whether or not the event will proceed will be up to Cumberland Council We will endeavour to provide as much notice as possible to families via the telephone and social media channels. So please make sure your phone number details are included are up to date and that you like the Cumberland Council Facebook page via the link below
https://www.facebook.com/cumberlandcouncilsydney/