About this Event
Rai is a one of Australia's most respected musical talents: a highly accomplished pianist, guitarist, vocalist and songwriter. As a songwriter, he has been nominated for APRA Song of The Year. His band, Thirsty Merc, has sold over 250,000 albums in Australia, and has been nominated for 5 ARIA awards. Since 2002, Thirsty Merc has released 4 studio albums and a string of hits in the Australian Music Charts.
The Church Bar House Rules. The Sunday evening ticketed events are strictly over 18's only.
Also due to Covid 19 restrictions, please understand The Church Bar can only accept group bookings for the maximum number allocated for the table. g: If it's a table of 2, please book the 2 seats, 4 means a booking of 4 and so on !! Thank you.
We know that we are in difficult times, so please understand we all have to do our bit so we can keep bringing you incredible entertainment like RAI THISTLETHWAYTE !
The Church Bar we will ask you to comply with our Covid 19 safety plan. On arrival you will be greeted by our "Covid Marshal" who will ask you to sign in. We also have limited seating so your group booking can social distance. Your tables will be sanitised before you arrive and there will be plenty of hand cleaner at the venue.
ON THE DAY:
1) There is plenty of parking across the street at the council carpark.
2) Doors will open at 5pm. The kitchen will be open at 5pm to take orders, with last orders to the chef at 6.45pm. This is so dinner can be ordered, eaten and plates cleared before our headline artists start their performance. Respect.
3) The Church Bar has a fantastic new "Sunday Session Event Menu". Scoll Down.
4) The opening act will start at approximately 6pm.
5) Enjoy your dinner and a glass of wine or two. Enjoy our opening act, then please put your hands together for the incredible RAI THISTLETHWAYTE !!!!
6) Drive safely or please use plan "B" to get home.
7) Please like The Church Bar, Windsor & Utopian Touring on your socials pages to stay up to date with "Whats on" on Sunday Evenings at The Church Bar. It's a religious experience!
More on RAI THISTLETHWAYTE.
Rai was taught to play the piano by his mother from the age of 4. He started writing songs around the age of 15. After finishing high school he was awarded a scholarship to study at the Sydney Conservatorium of Music where he commenced a Bachelor of Music in jazz piano. Enjoying heavy airplay and touring extensively, Thirsty Merc have become a household name in Australia. Rai's composition 'In The Summertime' has been the theme song to internationally acclaimed Aussie TV show 'Bondi Rescue' for 15 consecutive seasons. Rai's composition 'San Francisco Street' has clocked up over 30 million views on YouTube.
Aside from his work in Rock and Pop, Rai performs as a solo artist, based around his love of Jazz, Soul, and Groove music. He has released 4 Solo EPs and has toured Australia and the U.S. since 2012. Some of his notable collaborations have been with ARIA award- winning guitarist James Muller, Trumpeter James Morrison, and Grammy Nominated U.S. jazz bassist Christian McBride (Sting, Wynton Marsalis band). Currently based between Sydney and Los Angeles, Rai tours globally with U.S. Funk/Electronic band KNOWER and New York based guitarist Oz Noy. In 2020, Rai joined guitar virtuoso Joe Satriani's touring band as keyboardist for Joe's world tour (those shows are being postponed to 2021 due to the COVID-19 pandemic).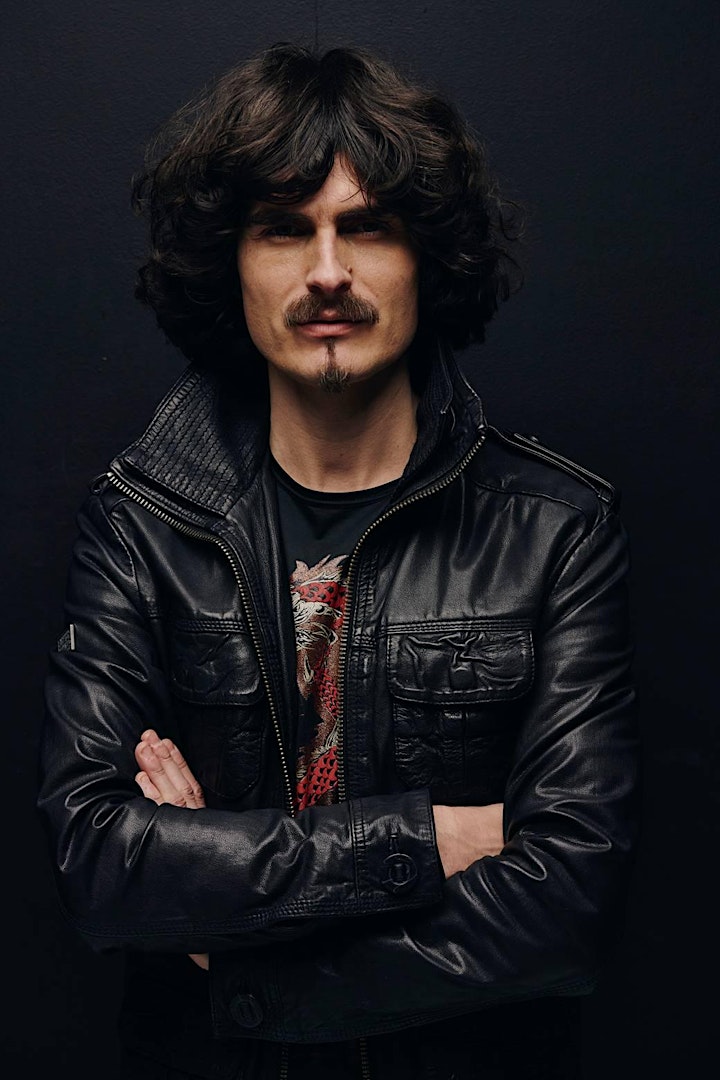 RAI THISTLETHWAYTE Menu
Entrée
Garlic Bread
Cheesy Garlic Bread
Mains
Atlantic Salmon fillets with a warm potato salad, beetroot relish and avocado salsa
$40.00
250gram Rump steak with chips and salad
$35.00
Thai beef salad
$28.00
Chicken Schnitzel with chips and salad
$28.00
Vegetarian nachos or pizza
$28.00
Thankyou from the Church Bar & Utopian Touring.