Description
The Queensland Branch invites members to a lecture and the 2018 Annual General Meeting. The lecture, presented by James Gilmour will commence at 1800 followed by the AGM.

Refreshments will be provided.
Gilmour Space Technologies Pty Ltd
James Gilmour is a director of Gilmour Space Technologies Pty Ltd, founded in 2012 with his brother (and CEO) Adam. Their company is experiencing stunning growth, securing $5 million in Series-A funding in 2017 from a consortium led by Blackbird Ventures following the successful launch of a prototype sounding rocket in 2016. In February 2018 Gilmour signed a Space Act Agreement with NASA to jointly develop space launch and exploration technology, and successfully test-fired their G-70 rocket engine achieving 70 kN of thrust in March. Gilmour Space Technologies is on track to begin commercial launch operations in 2021. James is also a director of the National Space Society of Australia and is a member of the advisory council of the Space Industry Association of Australia.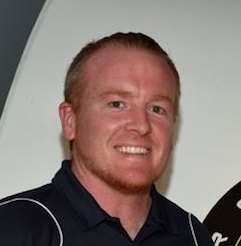 Queensland Branch AGM
The Queensland Branch AGM is to be held on Wednesday 23rd May at the Victoria Barracks, Petrie Terrace.
In accordance with the Queensland Branch Rules, all committee positions are declared vacant. There are three types of positions up for nomination:

Chair (one position available)
Ordinary Committee Member (up to eleven positions available)
Student Representative (up to two positions available)
The following roles will be filled by the Ordinary Committee Members depending on their suitability. The delegation of these roles and responsibilities will be voted upon and confirmed by the elected Committee at the first committee meeting.

Deputy Chair
Secretary
Treasurer
Events Coordinator
Website Coordinator
Membership & Communications Coordinator
The Branch constitution (Parts IV and V) has further details, which is available here.
If you wish to nominate for a committee position, please email the below completed form to the Branch Secretary at raes.bne.sec@gmail.com (or qldbranch@raes.org.au), by Wednesday 2nd May, 2018. We strongly prefer electronic submission. If nominating as the Chair, please include your resume.
Photo ID Required

---
Queensland Branch AGM Business
Confirm the minutes of the 2017 Annual General Meeting
Receive Committee reports
Receive Financial Statement for 2017
Notify results of the election of the Chairman and Committee Members
Any other business