Radical appeal: Young people and religious extremism

Monday, 16 March 2015 from 6:00 pm to 7:30 pm (AEDT)
Event Details
Radical appeal: Young people and religious extremism
Events in Sydney and around the world have thrown the spotlight on religious extremism and how it is enacted through violent acts. Government, media and the public have shown concern at the vulnerability of young Muslims toward the influence of extremist ideology. This Speakers' Series - the first for 2015 - explores how and why young people in contemporary Australia might be attracted to an extreme religious ideology. Presentations and panel speakers will also discuss how young Muslims perceive religious extremism; how are young people marginalised in this discussion, and what is being done and what can still be done to counter it?  
Join us for an evening of engaging discussion that will explore these current and complicated issues.
Speakers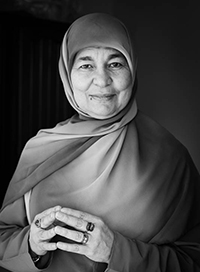 Maha Krayem Abdo OAM

Maha is a widely respected Muslim activist, serving on many advisory committees. She has worked in the social welfare field for nearly three decades and holds a Bachelor's Degree in Social Work, a Masters in Social Science, majoring in Young People and Children's Studies, and a Graduate Diploma in Family Dispute Resolution. She is the Executive Officer of the United Muslim Women Association, which has been supporting, nurturing and representing Muslim women and their families for over 30 years. Maha has been organising young Muslim women's Leadership Camps on an annual basis for over 20 years.  She has worked with young Muslim women leaders, provided mentoring on various projects, and developed partnerships with various government and non-government organisations at a local, state, and national level. Maha has been involved with a number of Advisory Committees with a focus on correcting misconceptions about Muslim women and highlighting the difference between religious and cultural practices, ensuring Muslim women's needs are taken into consideration in the development and implementation of services, programs, and policies. In 2008 Maha was a Queen's Birthday recipient of the Order of Australia medal. She has also been a recipient of NSW Premier's Multicultural Medal in 2013 and the NSW Human Rights Award in 2014.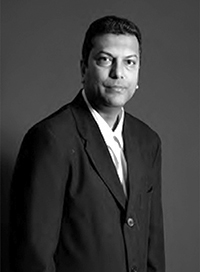 Dr Jan Ali

Dr Jan Ali is a Sociologist of Islam. He holds a joint appointment as a Senior Lecturer in Islam and Modernity in the School of Humanities and Communication Arts and as the Community and Research Analyst in the Religion and Society Research Centre at the University of Western Sydney. His main sociological focus is on the study of existential Islam. In recent years Jan has been invited by a number of non-government organisations and government agencies in various Australian capital cities and overseas to deliver public lectures on Islamic revivalism, Shar'iah, terrorism, and various other important topics. Jan has published numerous peer reviewed articles in international journals and book chapters. He also published a book entitled Islamic Revivalism Encounters the Modern World: A Study of the Tablīgh Jamā'at, (New Delhi: Sterling Publishers, 2012). Currently Jan is researching the Shari'ah in Australia: A Sociological Perspective using data based on questionnaire surveys, collaborating with Professor Kevin Dunn, Professor Peter Hopkins, and Professor Adam Possamai researching Muslims on Campus: University Life for Muslim Students in Australia, and working with Dr Michael Kennedy on a research project entitled Resilience and the NSW Police Community Engaged Counter-Radicalisation Model.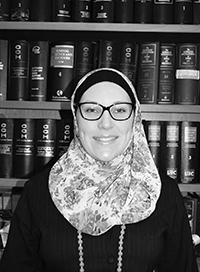 Lydia Shelly 
Lydia is admitted as a solicitor with the Supreme Court of New South Wales and the High Court of Australia. She is a practicing solicitor and is a member of the Muslim Legal Network, Women Lawyers' Association, Australian Lawyers for Human Rights and the NSW Council for Civil Liberties. She is concerned over the erosion of fundamental legal principles with the introduction of further counter-terrorism legislation, as well as the implications for social cohesion and human rights. Lydia has presented evidence at several Parliamentary inquiries into proposed laws relating to criminal offences and counter terrorism, including the Counter-Terrorism Legislation Amendment Bill (No. 1) 2014 and the Counter-Terrorism Legislation Amendment (Foreign Fighters) Bill. She is a community advocate for the Australian Muslim community and is a spokesperson for the Islamophobia Register. Lydia regularly provides media commentary on a range of issues, including law, politics and issues affecting the Australian Muslim community.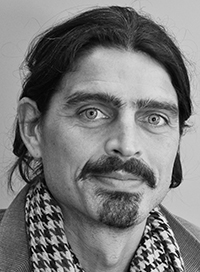 Matt Khoury (Facilitator) 
Matt Khoury is a Sydney-based author and journalist. After completing a Master's degree in journalism in 2001, he worked as a foreign correspondent in Indonesia, Burma, Japan and China. He has since been an editor for independent and mainstream media, including a position at CNN. Recently, he has completed a book on Afghanistan after travelling through the war zone as an independent journalist. He is the current editor of The Point Magazine, a federally funded online monthly published by Multicultural NSW, which is a leading source of news and current affairs relating to violent extremism in Australia. 
About the SSI Speakers' Series:
During 2015, Settlement Services International (SSI) will host a series of talks and panel discussions on current refugee and asylum seeker issues and related topics. The SSI Speakers' Series aims to inform, connect and challenge SSI staff, stakeholders and the wider community by providing opportunities for discussion that enhance knowledge and awareness about relevant issues impacting the organisation's clients and their communities. 

To receive updates on upcoming Speakers' Series events, sign up to SSI e-news on our website. 
When & Where

Auditorium, SSI Head Office
Level 2
158 Liverpool Road
Ashfield , NSW 2131
Australia

Monday, 16 March 2015 from 6:00 pm to 7:30 pm (AEDT)
Add to my calendar
Organiser
Settlement Services International (SSI) is a not-for-profit organisation providing a range of services in the areas of humanitarian settlement, asylum seeker assistance, accommodation, foster care, disability support and employment services in NSW. Our vision is to achieve a society that values the diversity of its people and actively provides support to ensure meaningful social and economic participation and to assist individuals and families reach their potential.