RACI Margaret Sheil Medal Distinguished Visitor Lecture: Professor Mary Gar...
Description
OVERVIEW
In Search of a Professional Career: Travels with Wild Chemicals

In 2017, the Royal Australian Chemical Institute (RACI) established an award to honour the trail-blazing contributions of Professor Margaret Sheil AO, the first Australian female Professor of Chemistry and now the Vice Chancellor of QUT. Throughout her career, Margaret has championed women in chemistry, and in science and engineering more generally. Both Margaret and Mary Garson began their academic careers as lecturers in chemistry at the University of Wollongong.
In 1983, Mary made a career-changing decision, leaving behind her role as a medicinal chemist in the UK pharmaceutical sector to migrate to Australia to undertake field-based research on the Great Barrier Reef. In her presentation, Mary will explore some of the challenges thrown at her as a result of this unusual scientific sea change, and illustrate the scientific journey in general terms by highlighting some of the exquisite molecules that her research group has encountered in the intervening years.
The most important aspect of the presentation is how it might assist a young chemist in their own professional journey. Mary will also offer some comments about what worked, or alternatively what did not work, in her own career story. She will highlight the important role that support networks and mentorship play, and discuss the benefits that can arise from engaging with professional bodies such as RACI and the International Union of Pure and Applied Chemistry (IUPAC).
ABOUT THE SPEAKER
Professor Mary Garson (University of Queensland)

Mary Garson is a Professor of Chemistry at the University of Queensland. She graduated from the University of Cambridge, UK with PhD and MA degrees. In 1990, she joined the University of Queensland as the first female academic staff member, and later was the first female professor of chemistry in Queensland. Mary has made signicant contributions to the fields of terrestrial and marine natural products, biosynthesis and chemical ecology for more than forty years. She has completed more than 400 SCUBA dives for sample collection, and the flatworm Maritigrella marygarsonae ('little female sea tiger') is named in her honour.
Mary has made many service and leadership contributions to Women in Chemistry both within Australia and overseas. In 2011, she created and convened a global breakfast event 'Women sharing a chemical moment in time' for the International Year of Chemistry; more than 40 countries shared their individual events with each other through social media. This global event will be repeated in 2019 during the centenary celebrations for IUPAC. Mary was included in the Queensland Government's online tribute gallery 'Everyday women, extraordinary lives' in 2011. She was awarded the most senior award of RACI, the Leighton Memorial Medal, given in recognition of outstanding service to the institute, in 2011. In 2013, she was honoured as one of 12 international recipients of the Distinguished Women in Chemistry or Chemical Engineering award of IUPAC.
Mary has recently been the President of Division III (organic and biomolecular) for IUPAC and is an elected member of the Bureau of IUPAC for 2018-2021. She currently chairs the international committee organising the global arrangements to celebrate the IUPAC centenary.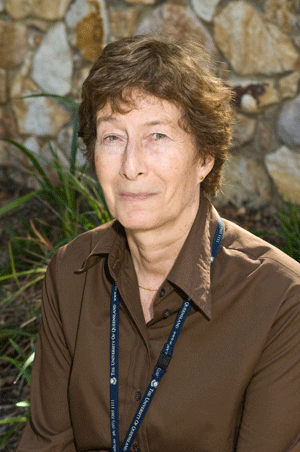 Please note: refreshments will be served after the lecture from 3.15pm-5.00pm