QUT Motorsports presents: "The difference between success and failure" with Steve Nevey

Friday, 17 October 2014 from 12:30 pm to 3:00 pm (AEST)
Event Details
From effective collaboration and perfect teamwork, to the interaction and competitive drive of those involved, this is an opportunity to hear about ordinary people achieving extraordinary things.
Steve Nevey has spent the last 22 years in the high-octane world of Formula One motor racing, working with Footwork Arrows, Stewart Grand Prix, Jaguar Racing and, until very recently, double-world champions Red Bull Racing.
Steve will share his insights on being the best: how you get winning performances by identifying and planning for the unexpected.
Steve is passionate about Formula 1 and, in particular, the intense technology challenges that underpin it, and insists that it is very representative of the broader business environment. Steve is able to draw some interesting comparisons between the worlds of Formula 1 and more conventional business; from the lessons that can be learned from honing a 2.4 second pit stop, to the active transfer of core competence from one area of the business to another. And when that expertise does not reside within your own organisation, you look elsewhere for it; partnering with "the best" industry experts who can bring their knowledge and experience to your team. As Steve puts it, "Formula 1 teams don't really produce racing cars, they produce knowledge and intellect; which briefly manifests itself as a racing car. If ever there was an example of a knowledge-based industry, F1 has to be it".
Steve will keep you enthralled and entertained with this thought provoking presentation.
Before the presentation, enjoy a light finger buffet lunch and view QUT's student project showcase exhibit including the QUT Motorsport Electric Vehicle, the Team Arrow Solar Car, Ro-Ro-Robot Boat and more.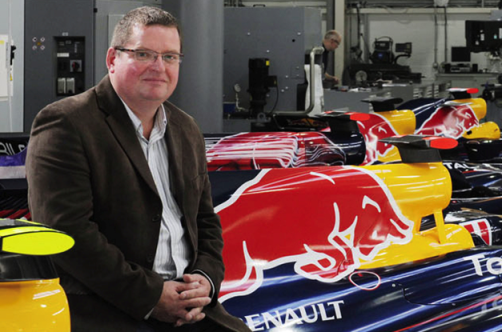 When & Where

Lecture Theatre P514, Science and Engineering Centre, QUT Gardens Point
2 George Street
Brisbane, QLD 4000
Australia

Friday, 17 October 2014 from 12:30 pm to 3:00 pm (AEST)
Add to my calendar