Description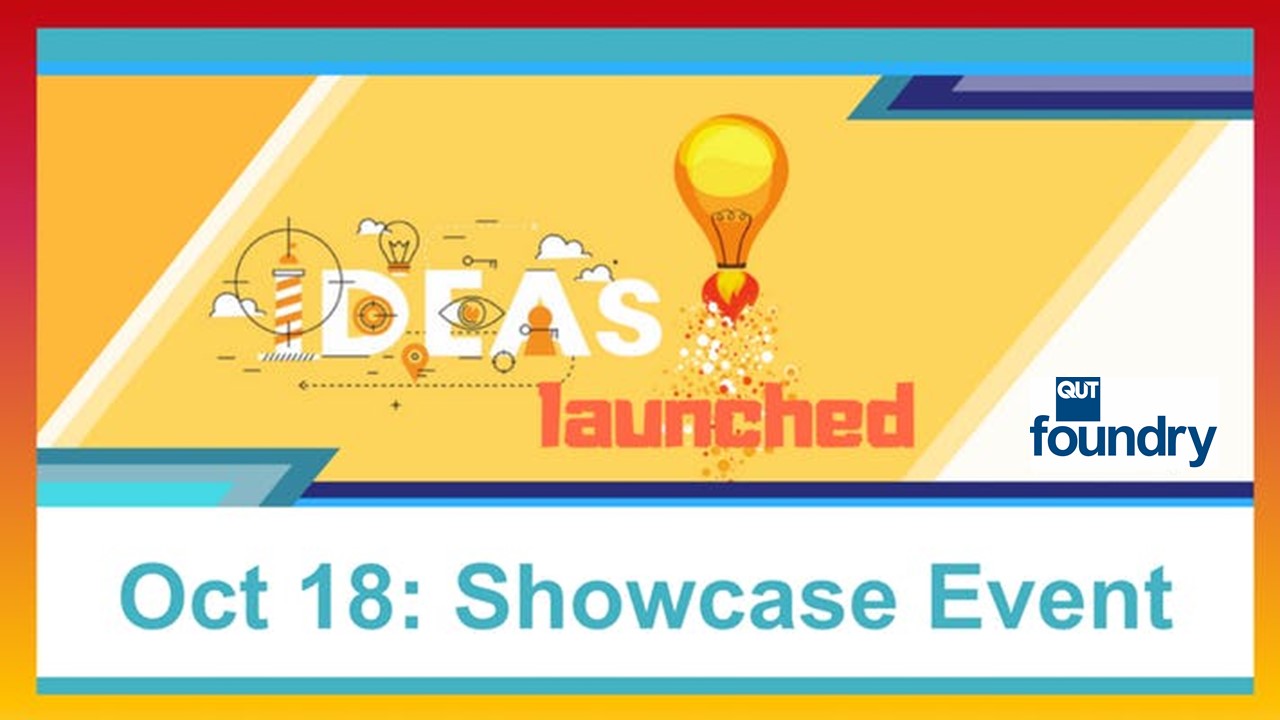 INVITATION
It's IDEAS Launched Showcase: Pitches, Prizes and Party Time!
Thursday, 18 October, at QUT foundry
You're invited to join us for IDEAS Launched Pitch 'n' Party: an evening of celebration, connecting and competition!
Celebration
Celebrate inspired thinking, new ideas, entrepreneurial action and new startup businesses and social enterprises developed by members of the QUT community (including students, alumni, staff and researchers).
Pitch Competition: $20K Cash + Services
New startup teams, businesses and social enterprises from the QUT community will pitch for prizes including $20,000 in cash plus professional services.
If you haven't registered your team to pitch, hurry and register here if you want to secure a space!
Raw Ideas
Raw Ideas is a competition for fresh ideas from memnbers of the QUT community to be pitched for prizes including $500 and incubation.
If you've got a new idea you want to get launched, pitch it for feedback and a chance to win! You can sign up here now or see if there's a spot left on the night.
Battle of the Brands
Established startup brands hailing from QUT's entrepreneurship ecosystem will compete in an unconventional challenge which promises to entertain you.
Party
Connect with our growing community of people passionate about innovation and entrepreneurship at our end of semester (post-pitch) party!

As part of QUT's entrepreneurship ecosystem QUT foundry is here to provide a space and resources to help inspire, connect, and enable QUT connected students, staff, researchers, graduates and alumni to solve problems, shape opportunities, leverage technologies, and realise ideas and dreams to start, build and scale businesses and social enterprises, for economic and positive impact. We also connect with our community! Connect with us on social media at @QUTfoundry on Facebook, Instagram and Twitter and feel free to sign up to our newsletter here.