Join us for a Dragon Boating Day at New Farm Park!
About this event
This year our annual regatta will be a free dragon boating day! Register to join us for training sessions at New Farm Park on Sunday 19 September, followed by some races on the river just for fun.
Enjoy a day on the Brisbane River. To keep everyone safe, we're running free training sessions where anyone can come and try dragon boating at 10am, 11am, and 12pm! Following training enjoy some friendly races on the river, spaces are extremely limited so please register if you'd like to participate. You can also join in by attending as a spectator, so there are lots of ways to join the fun.
Dragon Boating Day
FREE
9:30am - 1:30pm Sunday 19 September
New Farm Park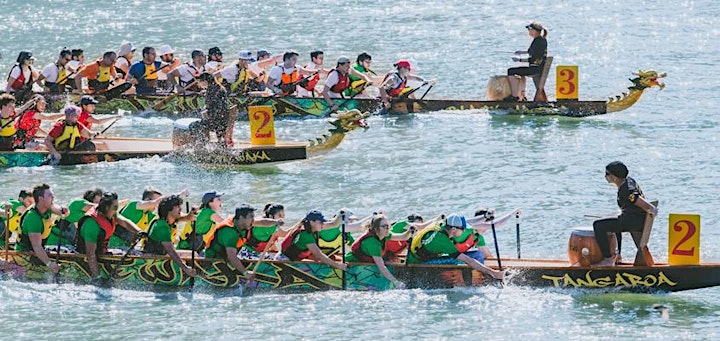 Dragon boating is one of the oldest sports in the world, originating in China over 2,000 years ago. A dragon boat is a long canoe (approximately 12m long) that holds 20 paddlers seated in pairs, a drummer at the front to keep time and a sweep who stands at the back and steers. For competition, the boat is rigged with a dragon head and tail. The sport has evolved to become one of the world's most competitive and colourful.
COVID-19 advice
This event will follow mandatory COVIDSafe requirements. Please keep everyone safe by:
staying home if you're unwell
following physical distancing recommendations
regularly washing your hands
downloading the Check In Qld app and checking in at the event using the QR code
reading the latest COVID-19 advice for the QUT community