QUT Distinguished Visitor Lecture: Road Vehicle Automation: History, Oppor...
Event Information
Location
QUT Gardens Point Campus
Lecture Theatre B119, Level 1, B Block
2 George Street
Brisbane, Qld 4000
Description
OVERVIEW
Road Vehicle Automation: History, Opportunities and Challenges
The concept of road vehicle automation has captured the imagination of the general public and many in the technical community recently. Most do not recognize how long a history this concept has had, so this talk goes back to 1939 and works forward from then to give a historical context for prior developments in this field. The opportunities for improving road transportation with automation are explained, along with the severe scientific and technological challenges that remain to be addressed. This talk explains why it is going to be a lot harder and take a lot longer to replace human drivers for the majority of their driving functions than most people currently believe. However, much progress can be achieved in the nearer term by focusing on more limited applications of automated driving, within carefully constrained operational design domains.
ABOUT THE SPEAKER
Dr Steven E Shladover, Sc. D. (UC Berkeley)
Dr Steven Shladover has been researching road vehicle automation systems for more than forty years, beginning with his masters and doctoral theses at M.I.T. in the 1970s. He is the Program Manager, Mobility at the California PATH Program of the Institute of Transportation Studies of the University of California at Berkeley. He led PATH's pioneering research on automated highway systems, including its participation in the National Automated Highway Systems Consortium from 1994-98, and has continued research on fully and partially automated vehicle systems since then. This work has included definition of operating concepts, modeling of automated system operations and benefits, and design, development and testing of full-scale prototype vehicle systems. His target applications have included cooperative adaptive cruise control, automated truck platoons, automated buses and fully-automated vehicles in an automated highway system.
Dr Shladover joined the PATH Program in 1989, after eleven years at Systems Control, Inc. and Systems Control Technology, Inc., where he led the company's efforts in transportation systems engineering and computer-aided control engineering software products. He chaired the Transportation Research Board Committee on Intelligent Transportation Systems from 2004-2010, and currently chairs the TRB Committee on Vehicle-Highway Automation. He was the chairman of the Advanced Vehicle Control and Safety Systems Committee of the Intelligent Transportation Society of America from its founding in 1991 until 1997. Dr. Shladover leads the U.S. delegation to ISO/TC204/WG14, which develops international standards for "vehicle-roadway warning and control systems".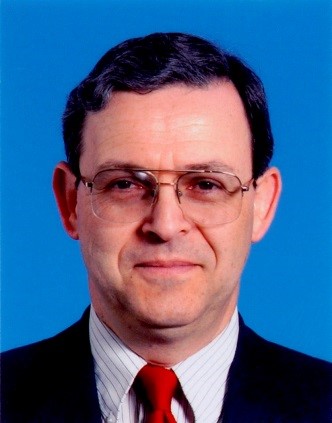 This lecture proudly supports Institute for Future Environment research on transforming innovation systems.
Date and Time
Location
QUT Gardens Point Campus
Lecture Theatre B119, Level 1, B Block
2 George Street
Brisbane, Qld 4000