Sales Have Ended
Registrations are closed
Hey there! Unfortunately, ticket registrations have closed for this round of Quizanity (missed it by that much). You're welcome to join the WAITLIST. If an empty spot opens up you'll be the first to know and will be automatically sent instructions on how to register. Quizanity runs weekly, so keep a lookout for next week's listing or send me an email at mc@nathancassar.com.au and I'll let you know when tickets next go on sale! - Nathan Cassar, Quiz Master and Creator of Quizanity
Sales Have Ended
Registrations are closed
Hey there! Unfortunately, ticket registrations have closed for this round of Quizanity (missed it by that much). You're welcome to join the WAITLIST. If an empty spot opens up you'll be the first to know and will be automatically sent instructions on how to register. Quizanity runs weekly, so keep a lookout for next week's listing or send me an email at mc@nathancassar.com.au and I'll let you know when tickets next go on sale! - Nathan Cassar, Quiz Master and Creator of Quizanity
Become the ultimate quiz champion with Quizanity, a LIVE interactive trivia gameshow - all from the comfort of your living room!
About this event
Quizanity - The Interactive Virtual Gameshow!
Hosted by Quiz Master, Nathan Cassar.
Brought to you by the creator of global AAA gameshows for Princess Cruises and veteran trivia master comes the latest and greatest trivia show beaming straight to you -Quizanity!
All you need is your mobile phone, a laptop, an internet connection, and an attitude that says "I'm here to have a great time!"
Gameplay is as simple as answering multiple-choice questions on your mobile phone in REAL-TIME.
You'll also follow along with the show LIVE on your computer screen with Nathan as your host just like a TV show - but one where YOU are the contestant!
Each round the stakes will go up and up until the last question is done and the winner reigns victorious!
The Deets:
Pre-Show & Registration: 7:45- 8:00 pm
Main Show Start: 8:00 pm SHARP
Price: FREE!! Yes, you heard right, FREE!
Prizes: YES! No trivia is complete without a prize!
First place will be awarded a $10 eGift Card valid at over 50+ major Australian retailers
More prizes to be announced shortly!
Sponsor of the Month: Cards By Tia
More instructions about setup and how to play will be sent via email after registration.
Bring your best game face, it's time for Quizanity!
About Our Sponsor of the Month:
"Cards By Tia"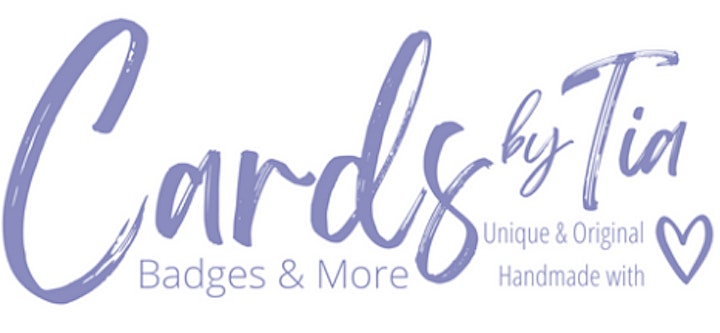 Based in Wilton, Cards by Tia specialises in original, handmade cards for all occassions using a variety of media - stickers, papers, photos, upcycled calenders and can be personalised for your occasion - colour themes, names, and so much more.
This year, Cards by Tia has branched out to include badges, magnets and the latest offering is "I believe in Me" positivity cards. These cards are wallet sized and laminated - pop in lunch boxes, wallets, on your mirror, anywhere to remind you to believe in yourself. There are nearly 250 sayings to pick from.
For all orders, please allow 2 weeks for delivery after payment. Cards are $1 each plus $10 delivery. FREE delivery on orders over $100!
Whilst she is best known as Tia - The Oil Lady and has been selling & teaching aromatherapy for over 25yrs, Tia is a mad scrapbooker, crafter, and card maker since high school and loves creating unique items for her valued customers.
For more information, including her website and social media pages, please click HERE.
Organiser of Quizanity - The Interactive Virtual Trivia Gameshow!
About Your Host, Nathan Cassar
Creator of Quizanity, Nathan is a veteran gameshow designer and live entertainment host.
Among his most notable achievements is having built and hosted some of Princess Cruises' biggest and most popular AAA experiences, such as the High Seas Heist and the Can You Survive? Gameshow.
Based in Sydney, Australia, Nathan is also a world-class Master of Ceremonies, specialising in weddings, corporate, and special events.
With 10+ years on the microphone and 1000s of lasting memories with audiences around the world, Nathan's standout mix of professional experience, humour, and dynamism always leaves guests wanting more.
For more information and enquiries, please visit www.nathancassar.com.au or follow him on Facebook and Instagram.