Description
EEON Proudly Presents: Quietly Powerful Women - Unlocking Hidden Talent

Do you know quieter professional women who contribute a lot or have the potential to but don't get noticed, recognised or overlooked? They are naturally quieter, perhaps more introverted, not comfortable with promoting themselves or networking. Alternatively, they are good at pretending to be an extrovert but feel exhausted or depleted in doing so. They are quiet achievers or 'exhausted' achievers. Most of these women have a lot of substance and wisdom. Often colleagues, teams and organisations fail to appreciate the deep, thoughtful insights and leadership strengths from these women.
This seminar will explore the following:
What are the challenges for quieter professional women (and men)?

Can quiet/introversion be a leadership strength and advantage?

How can quieter professional women contribute their best in a masculine, extrovert dominant workplace?

What does it take to become quietly powerful?

What can organisations and leaders do to unlock this hidden talent?
Please book early to secure your place as this will be a very popular event.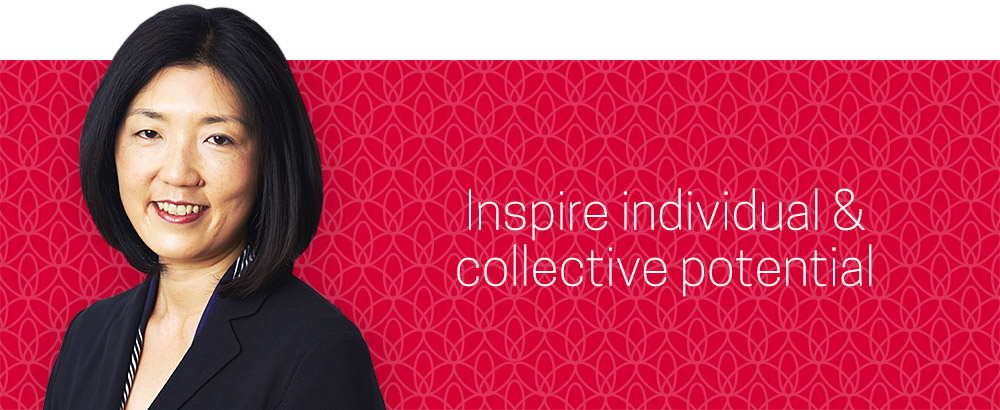 Speaker: Megumi Miki helps leaders to inspire, not just drive performance, change and growth. As an author, speaker and consultant, she helps leaders and organisations to unlock dormant potential by evolving to be smart together rather than being smart on our own.
Megumi brings together 20+ years of experience in Leadership Development, Organisational Development, Change and Business Strategy and is the Founder of Quietly Powerful. https://megumimiki.com/
Event Time:
12:00 - 12:30 pm Lunch and networking (optional)
12:30 - 1:30pm Presentations & Discussions
1:30 - 2:00pm Q & A
Cost: Free for EEON 2018 Financial members, $50 non-members - we invite you to join as a member on the day, however you will need to purchase a ticket to this event prior to arrival.
Please let us know in advance if you have any dietary or accessibility requirements.
Please note, by purchasing tickets to this event you will be added to the EEON mailing list. If you do not wish to receive communication from us, email info@eeon.org.au You can unsubscribe from our newsletters at any time.
With thanks to our sponsors: