Description
Queenstown Research Week is New Zealand's biggest annual scientific gathering. The FOOD EVOLUTION movie screening, panel discussion and Q&A is organised by the Applied Genetic Technologies meeting and brings together experts in this field from USA, Australia, and New Zealand. If you have ever wondered about the future of food and GMO's place in this then this will be a great opportunity.
About the movie: Amidst a brutally polarizing debate marked by passion, suspicion and confusion the FOOD EVOLUTION movie expolores the controversy surrounding GMOs and food. Traveling from Hawaiin papaya groves to banana farms in Uganda to the cornfields of Iowa, the film, narrated by esteemed science communicator Neil deGrasse Tyson, wrestles with the emotions and the science driving one of the most heated arguments of our time.
In the GMO debate, both pro- and anti- camps claim science is on their side. Who's right?
About the panel:
Panelists include
Prof Alison van Eenennaam (University of California, Davis, USA),
Gregory Bryan (AgResearch/ZeaKal),
Tony Conner (AgResearch),
Aroha Te Pareake Mead (Ngāti Awa, Ngāti Porou)
Thank you to our sponsors for making this event possible.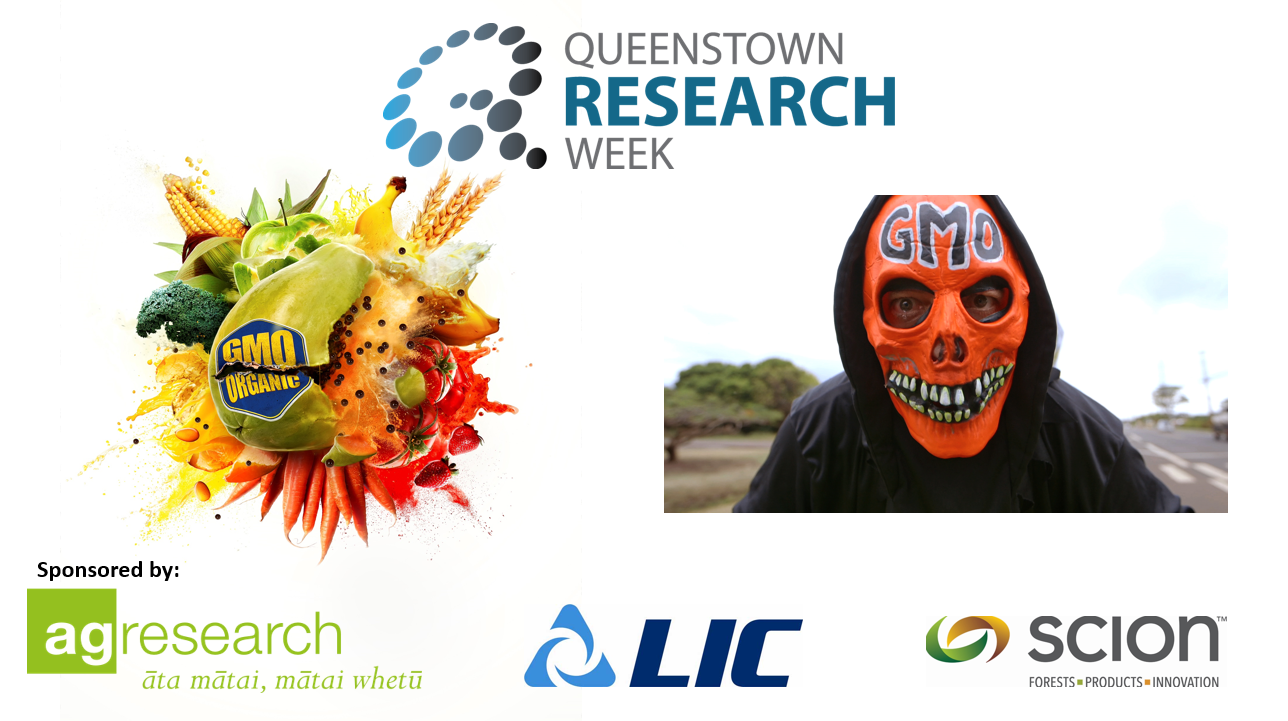 We look forward to seeing you all for this informative evening.