"Queensland Trifecta" – 3 presentations on 24 October. An educational even...
Description
You are invited to the AHDC's October Event to be held on Monday 24th October.
The event will host presentations on the Herston Quarter Redevelopment, Mater Hospital Springfield project and the Sunshine Coast University Hospital.
Sam Betros from Treasury will present the current status of the Herston Quarter Redevelopment Project.
Jonathan Hirst from Aurecon will present an overview of the Mater Hospital Springfield project.
Don Glynn from Queensland Health will present an overview/status update on the Sunshine Coast University Hospital.
THE SPEAKERS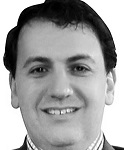 Sam Betros
Sam is the Transaction Manager for the Herston Quarter Redevelopment Project, the $1.1 billion redevelopment of the site of the former Royal Children's Hospital adjacent to the Royal Brisbane and Women's Hospital. Prior to this, Sam was the Commercial and Contracts Director for the $1.8 billion Sunshine Coast University Hospital Project. Sam will present on the vision for the Herston Quarter and how it will contribute to the on-going development of the Herston Health Precinct as a world class health precinct.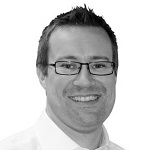 Jonathan Hirst
Jonathan, Technical Director Advisory at Aurecon, commenced his professional career as a Site Engineer with a construction firm and his experience has been acquired from the ground up. His solid grounding in the construction industry has enabled him to develop into a highly effective Project Leader. Exposure to a broad range of projects whilst working for Principal Contractors and Project Management firms has provided Jonathan with an intimate knowledge of building projects in all industry sectors. He has completed a number of prestigious and highly regarded projects within the UK and Australia. To date Jonathan's experience has included the delivery of a number of projects including Mater Private Hospital Springfield, St Stephens Hospital, Hervey Bay and the Robina Health Precinct.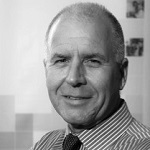 Don Glynn
Since early 2007, Don Glynn has been involved in the development of two Tier 1 Tertiary hospital developments, the $1.76B Gold Coast University Hospital and the $1.87B Sunshine Coast University Hospital projects. As Project Director and Engineering Director respectively, Don has guided and influenced the infrastructure and overall delivery of the two largest capital projects ever undertaken by Queensland Health. Don's project experience expands from his 10 year involvement with the $0.55 billion Herston Hospital Redevelopment at the Royal Brisbane and Women's Hospital, the largest brownfield healthcare project of its time. Don has a background in mechanical engineering specialising in building services and project delivery and recently completed an Executive Masters of Business Administration.
Following our speakers there will be an opportunity to network with AHDC members, the speaker and colleagues.
SITE VISITS - TUESDAY 25TH OCTOBER
For AHDC members who attend the Event on Monday 24th you will also have the opportunity to choose between 2 site visits on Tuesday 25th October – either to Mater Hospital Springfield or Sunshine Coast University Hospital.
Site visits are for AHDC members only, and will incur a small charge of $50 per person to cover travel cost.
Spaces are limited so please book when you register for this event.
The Mater Hospital Springfield tour will be a morning event departing at 9:30am from the city, site visit from 10am to 12pm and returning by 1pm.

The Sunshine Coast University Hospital tour will take most of the day, departing at 9:30am from the city, site visit from 11am to 1pm, with a local lunch and return between 2 and 3pm.
A big thank you to our partners and supporters for this event:
Foundation Partners:




Event Partner: