Join us for this special QPHCN event on Reconciliation held on National Sorry Day 2021
About this event
The second of the quarterly Queensland Primary Health Care Network (QPHCN) meetings for 2021 is on the topic of Reconciliation and will be held on National Sorry Day, leading into National Reconciliation Week 2021. The theme of this year's National Reconciliation Week is 'More than a Word. Reconciliation takes action.'
Join us on Wednesday 26 May 2021 at 10:00am for a virtual and face-to-face QPHCN event to be apart of this significant milestone.
More details to come, including the Welcome to Country performance and line up of presenters.
We look forward to seeing you then.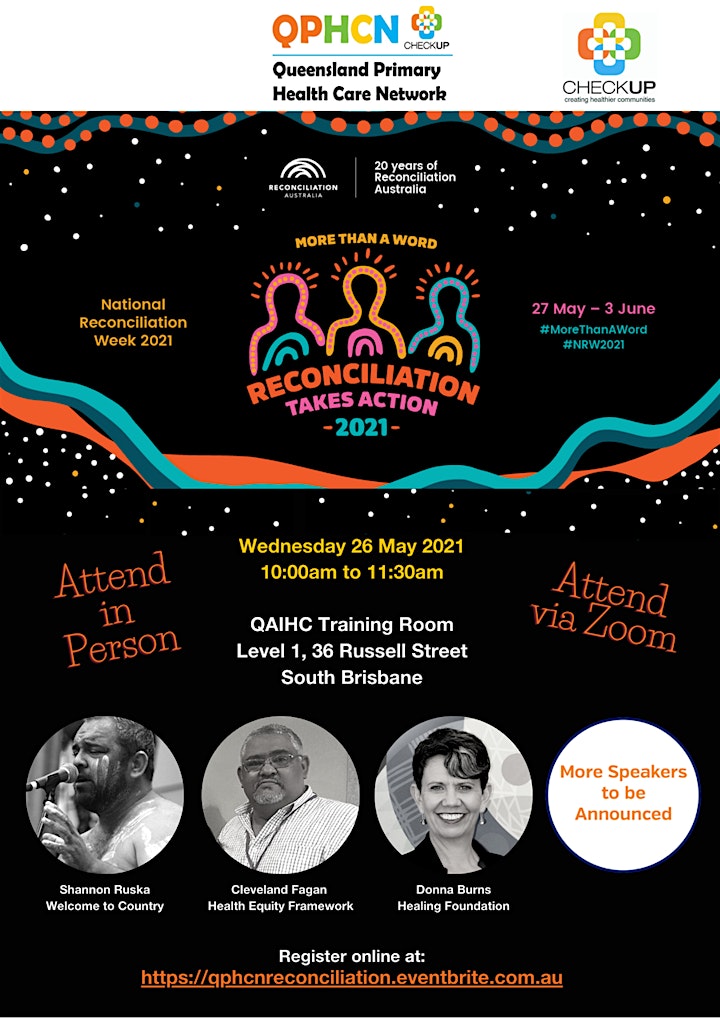 Organiser of Queensland Primary Health Care Network event - Reconciliation
CheckUP is a not-for-profit organisation dedicated to better health for people and communities who need it most. We work with our partner organisations and health providers to create healthier communities and reduce health inequities. Through our current range of health programs and initiatives, CheckUP has an established footprint in 190 communities across Queensland.