Sales Have Ended
Ticket sales have ended
Ticket sales have now ended for Queensland Epilepsy Symposium. For more information phone 07 3435 5000
Sales Have Ended
Ticket sales have ended
Ticket sales have now ended for Queensland Epilepsy Symposium. For more information phone 07 3435 5000
Description
Epilepsy Queensland has proudly presented Queensland's Epilepsy Symposium since 2010. Sourcing speakers with extensive knowledge of neurology, widely renowned in their fields of expertise, this annual event is vital in sharing knowledge and information, stimulating dialogue and thinking outside the box when it comes to epilepsy.
The Symposium has presentations that will be of interest to anyone with a connection to epilepsy whether you are a person with epilepsy, a family member, a health professional or care worker. The topics for the 2017 Symposium are very diverse and include the latest research and information on epilepsy surgery, medicinal cannabis, genetic testing, non-epileptic seizures, emerging drugs, epilepsy and spirituality and the NDIS and epilepsy. Our speakers have been announced. Click here for the program.
We are thrilled to have Dr Piero Perucca from the Royal Melbourne Hospital and the University of Melbourne. Piero led one of the first genomics projects in the Melbourne Genomics Alliance. He recently published work which used advances in next-generation genomic sequencing to understand the importance of genetic factors for people with focal epilepsy (which accounts for 60% of all epilepsies). The data from this study demonstrated that targetted gene analysis is an effective tool for patients with common focal epilepsies, and that it can be used to influence decision making including anti-epileptic drug selection and consideration of epilepsy surgery. And hence, supporting its incorporation in the routine care of this patient group.
A/Prof Lata Vadlamudi from RBWH and the UQ Centre for Clinical research will continue our exploration of genetics and epilepsy with "What is the cause of my epilepsy?"
We also have Dr Sasha Dionisio from the Mater Centre for Neurosciences. He will be talking about how Stereo-EEGs have been transforming the lives of Queensland patients with focal epilepsy. This revolutionary technique enables patients to have epilepsy surgery, most of whom were previously told that they could not have surgery as their brain scan was normal.
FAQs
Where can I contact the organiser with any questions?
Please contact 07 3435 5000 or services@epilepsyqueensland.com.au if you have any questions.
Sponsored by: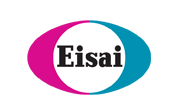 Venue sponsor:
Epilepsy Queensland Inc. thanks the Princess Alexandra Hospital for use of their venue. Their generous support of this event is appreciated.

Programs kindly printed by: