Description
Learn Proven Strategies To Grow Your Business
Get Greater Clarity Around Your Long-Term Goals
Learn From Your Peers And Industry Experts
Put In Place A Growth Plan For The Next Quarter


WHY ATTEND
Step out of your business for this one day each quarter to reflect on what is (and isn't) working in your business, learn from experienced Business Specialists and your peers, and come away with new ideas and energy to grow and develop your business.
Once a quarter Nine Pillars brings together our clients and guests for this high-energy and focused day of practical learning and action. We're expecting over 40 people in the room, so join us to learn new strategies to develop your business and a step-by-step approach towards building your business.
OUTLINE OF THE DAY
Review the last quarter: Discuss Wins, Lessons and how to do things better
Hear what's working for others and how you can implement these strategies into your business
Expert Training: New tools to boost your marketing and generate more business
Expert Ttraining: The 15 Keys to making yourself and your team more effective and productive
Morning Tea and Networking
Expert Speaker: Mark Jason, Managing Director LINK Business Brokers "Strategies to Maximise the Value of Your Business"
Client Awards and Recognition
Lunch and Networking
Review your Long-Term Goals and create your 90 Day Success Plan
Finish

GUEST SPEAKER: MARK JASON, MANAGING DIRECTOR LINK BUSINESS BROKERS

"Strategies to Maximise the Value of Your Business", plus
"Using Acquisitions as a Growth Option"
Mark heads up the Sydney Office of LINK Business Brokers and manages a team of 25 brokers. He is also the head of the Australian franchise arm of LINK.
LINK is a global business brokering firm with offices across Australia, New Zealand, South Africa and the USA and has established itself as an industry authority on selling businesses.
Mark originally established his own successful business brokerage "Sydney Brokerage" before merging with LINK in 2011. He has extensive experience in Business Valuations, acting as a Buyers Agent and Sellers Agent, Mergers & Acquisitions and Management Buy-Outs.
He will be sharing his practical experience and tips to help you to maximise the real market value of your business, identify ways to make your business more saleable and also share example of how to grow your business through acquisitions. This session will be a combination of presentation and interactive Q&A.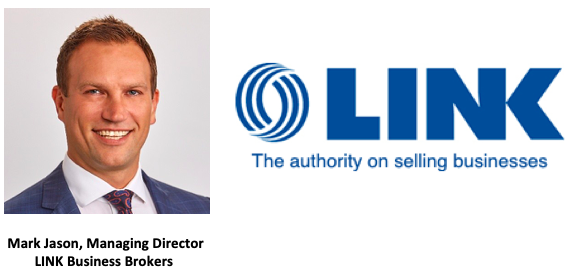 WHO IS THE DAY FOR?
We work with Entrepreneurs and proactive Business Owners and Managers that want to take their business to the next level. This could be large or small businesses across a number of industries, from trades and manufacturing through to professional services and retail. All you need is the willingness to learn and the commitment to put in the effort to succeed.
---
"Fantastic. As much as you know that you should do this stuff and know what to do, making the time to do it is sometimes hard. Really glad that I attended and I've got plenty of bonus 'a-ha' moments." Leigh Kuryj, Thye Numbers Biz
"Always beneficial ... really helped to stay focused and keep the business on track." Aaron Tyers, @Print Creative Solutions
"A great wway to spend time on your business with other passionate business owners." Max Pagnin, Altura Financial Planning
"Take the time to 'take time out' from the office and be receptive to new ideas, gain from the experience of others." Julian Wilson, CIVIQ
---
Organised by: