Description
JOIN US AND KICK OFF THE YEAR WITH A BANG AND MAKE
2020 AN AMAZING YEAR FOR YOU AND YOUR BUSINESS.
You are invited to attend our next Quarterly Growth Day event, where you will:
Learn Proven Strategies To Grow Your Business

Get Clear on How To Achieve Your Long-Term Goals

Learn From Your Peers And Industry Experts

Put In Place A Growth Plan For Your Next 12 Months
WHY ATTEND
Step out of your business for this one day each quarter to reflect on what is (and isn't) working in your business, learn from experienced Business Specialists and your peers, and come away with new ideas and energy to grow and develop your business.
Once a quarter Chan & Naylor brings together our clients and guests for this high-energy and focused day of practical learning and action. We're expecting over 40 people in the room, so join us to learn new strategies to develop your business and a step-by-step approach towards building your business.
CLICK HERE to watch a quick video to hear what our clients say about the event.
OUTLINE OF THE DAY
Guest Entrepreneur: Ed Chan, Chan & Naylor
An introduction to the Chan & Naylor business-building methodology
Morning Tea and Networking
Expert Training: Using the Profit Growth Formula to Double Your Revenue and Triple Your Profits
Business discussion: Overcoming Business Challenges
Client Awards and Recognition
Lunch and Networking
Review your Long-Term Goals and create your 90 Day Success Plan
Finish

GUEST SPEAKER: ED CHAN, CO-FOUNDER & NON-EXECUTIVE CHAIRMAN, CHAN & NAYLOR GROUP
Ed Chan is a Founder and Non Executive Chairman of Chan & Naylor and a leading authority in property and business tax. He starting Chan & Naylor from a small home office and grew it into a National Financial Services Organisation with offices in most major Capital cities around Australia that services more than 10,000 clients.
A regular key note speaker in many property seminars around Australia, Ed is recognised as one of Australia's foremost authorities on tax and property.
He has co authored 4 best selling books in subjects covering "How to Legally Reduce Your Tax" to "Creating Wealth for Life through Property Investing", "Buying Property with your Self Managed Superfund" and how to run a successful Small Business called "From Small to Great".
He is a regular contributor to many magazines and publications around Australia and his articles are widely read.
Ed also speaks at many Business Seminars around Australia in Best Practice Methodologies on how to build successful businesses.
Chan & Naylor is the model firm studied by students when completing their MBA at the University of Queensland and for Accounting students passing their CPA exams.
The Chan & Naylor Business works without Ed's operational involvement and he has taken on the role of Non Executive Chairman, steering the Company into its next stage of development.
As a way of giving back to the Accounting Industry, Ed now contributes at a Board and Strategic level to many independent Accountancy Firms, helping them improve their efficiencies and run better businesses, resulting in better work life balance.
Ed also sits on various Steering Committees at a Higher Educational level in helping shape the educational outcomes of students.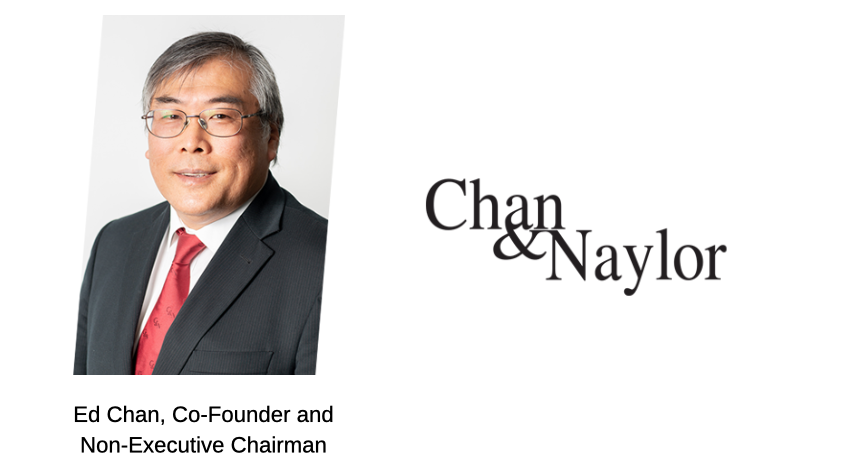 WHO IS THE DAY FOR?
We work with Entrepreneurs and proactive Business Owners and Managers that want to take their business to the next level. This could be large or small businesses across a number of industries, from trades and manufacturing through to professional services and retail. All you need is the willingness to learn and the commitment to put in the effort to succeed.
---
"Fantastic. As much as you know that you should do this stuff and know what to do, making the time to do it is sometimes hard. Really glad that I attended and I've got plenty of bonus 'a-ha' moments." Leigh Kuryj, Thye Numbers Biz
"Always beneficial ... really helped to stay focused and keep the business on track." Aaron Tyers, @Print Creative Solutions
"A great wway to spend time on your business with other passionate business owners." Max Pagnin, Altura Financial Planning
"Take the time to 'take time out' from the office and be receptive to new ideas, gain from the experience of others." Julian Wilson, CIVIQ
---
Organised by: