Quaker Peace & Creativity Summer School 2021 ~ Wetlands Centre, Bibra Lake
Sales Have Ended
Registrations are closed
Oops! We're sorry, but the ticket sales for this particular session have ended now.
Sales Have Ended
Registrations are closed
Oops! We're sorry, but the ticket sales for this particular session have ended now.
Our Quaker Peace & Creativity Summer School this year explores "Endings and Beginnings," with arts,craft, media, environment, and community
About this Event
Program
Download a pdf of the full program (as at 20 December) by clicking on
https://od.lk/d/NTNfMTc0Njk5MTdf/Quaker%20Peace%20%26%20Creativity%20Summer%20School%202021%20Endings%20and%20Beginnings%20v4.pdf
Check here again for the latest updates.
Highlights
Thursday afternoon: "Endings-Beginnings" Nature Photography Walk
We start with an outdoors option! Susan Hill's Nature Photography session (limited to 20) will ramble around the northern part of Bibra Lake exploring the theme for the Summer School "Endings and Beginnings." Bring your smartphone, or your camera if you prefer. The group leaves the carpark at 5 sharp, so please be there early, and you'll back in time for a shared meal! (We have a fridge you can leave your food in while you are rambling).
Registration (as for all sessions) is essential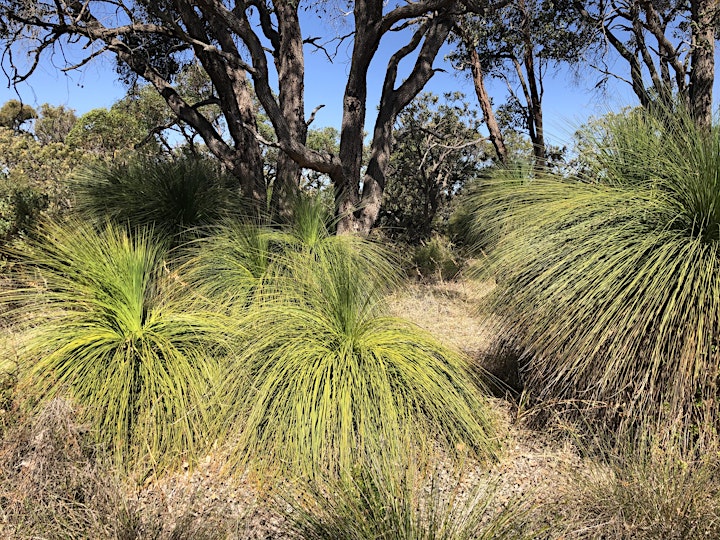 Thursday evening: Shared Meal | Witnessing People & Landscape
Enjoy a shared meal. Hear how film and sound can connect people with landscape, as we listen to broadcaster Elizabeth PO's share audio clips from "Understorey," RTRFM 92.1's weekly environment program, and then view filmmaker Jane Hammond's "Activate the Wheatbelt" short film: both discuss the role of the creative process, and technical challenges, in building community connections with the landscape. We finish up the night with the "Palestinian Threads and Stitches" project, which celebrates the living diversity of Palestinian identity within the Western Australian community. Samya Jabbour, Samiha Olwan and Sabrina Odeh will recount the recent project, where handmade, traditional tatreez embroidery pieces are stitched together into a single cloth, just as the stories of the women who made them are stitched together with the common threads of identity.
A convivial start to the Summer School!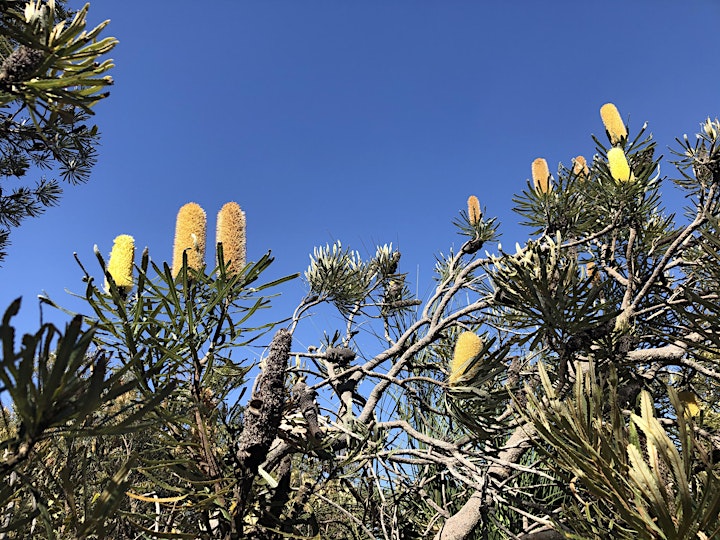 Friday morn before we gather: Go for a walk around the Lake?
Or will the lake have dried out? Summer is often a time for stripping back. The Noongar Season of Birak is the hottest time of the year... it sends us to find shade, or enjoy early morning walks around Perth's wetlands. Bibra Lake is part of a north-south chain of lakes that appear and disappear with the terrain. Take a map, some water, be back in time for our start at 9. If you gather at 7:30am, you may pick up some fellow pilgrims.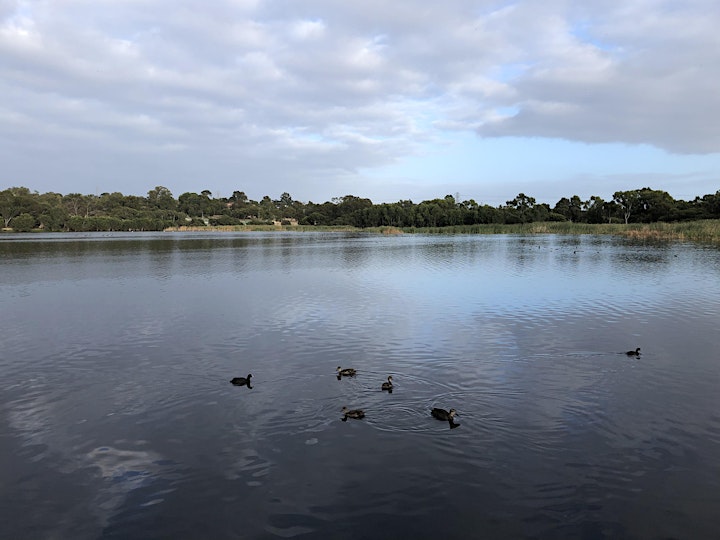 Friday 9am-11.15am: Ending Disconnects, from Street to Sea.
Goodbye 2020! A year of covid-19... of shutdowns and inner journeys....shedding the old... finding new ways to be and do....together a chance to discern Endings and Beginnings!
Cooperative housing advocate Elizabeth Cheong shares what it took one neighbourhood to foster a street into a vibrant community. Artist and Biodiversity Educator Angela Rossen (below, joyfully painting a marine scene) takes us through her arts-and-science methods that enlivens young and old alike, connecting folk to the shoreline delights so close to us, creating relationships of value that might endure. Susan Hill returns from last night's ramble, to share some of the photographs taken by participants in the vicinity, the afternoon efore, on our theme, "Endings and Beginnings".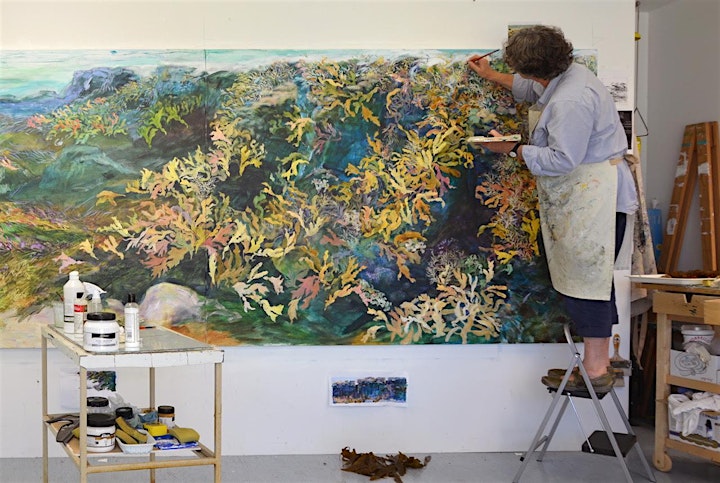 Three Choices of Workshops Friday 11:15am-12:45
Moving Forward in the Spirals of Life: how a spiritual lens might deepen and broaden your view of moments in your life. With Noel Giblett (Limit of 15)
Funeral for a Friend (a poem, song or piece of music that speaks to you as ideal for a funeral, especially in a Quaker context) With Clare O'Leary & Susan Margaret minutes). Plus discernment via the "Shared Experience of Light" process. With Clare O'Leary & David Tehr. (Limit of 32)
Applying the Quaker Equality Testimony: through Business into Ecovillages, Schools, Climate Actions, and Earth Care. With Gina Price. (Limit of 33)
please only register with one workshop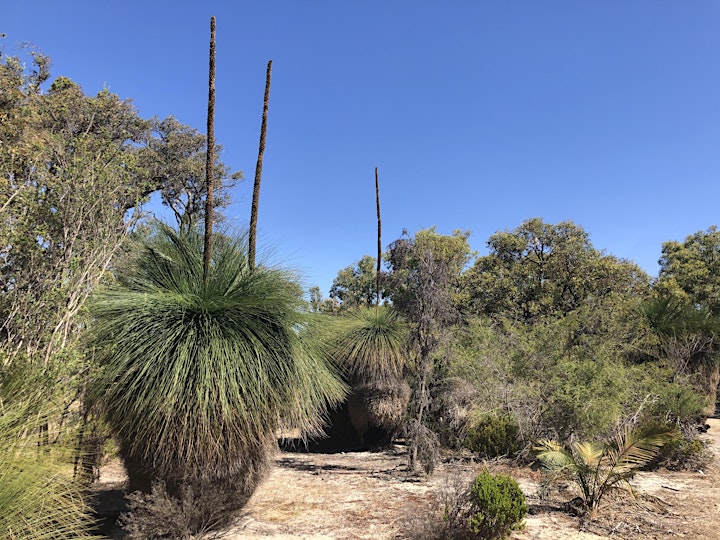 Friday Shared Lunch... then from 1:30pm~ Beginnings: Eco, Art, Peace, Hope
How can crafts weave us into the greater environmental vision? Brenda Roy introduces us her passion. Then with Juukan Gorge in mind, we take an overview of the Uluru Statement, with a chance to listen to each other about our next steps into the heart of new relationship between Indigenous and Non-Indigenous. Landscape photographer Gwenäel Velge shares his view from high up in a paraglider, an emerging photographer looking at the patterns below, producing stunning artwork, while the sociologist in him wonders about to be best involved in change. Mayors for Peace Activation Team coordinator Elizabeth PO' reminds us of the power of the new Treaty on the Prohibition of Nuclear Weapons, which enters into international law on January 22nd! A Making Art, Environment & Change panel with a difference tries out new ways of thinking about everyone's possibilities to play a part. Finally , drawing breath from a day of ideas, longstanding advocate for the aged, Ann Zubrick, invites us to consider questions that may unite us across ages and stages at this time.
Please register for each session.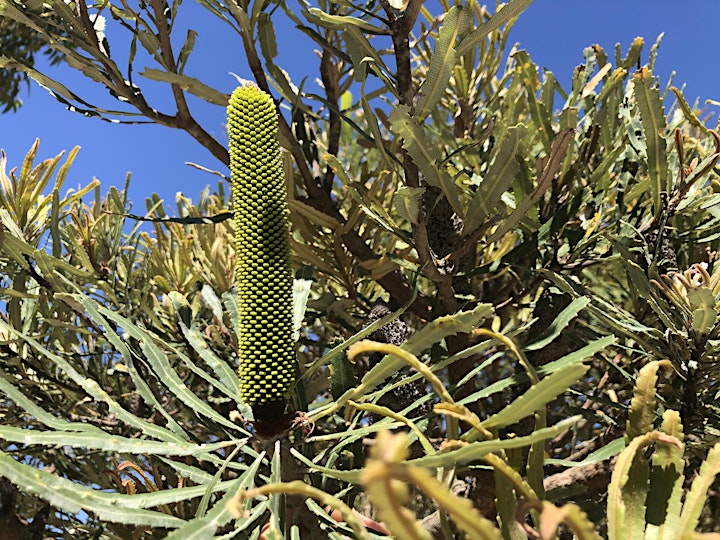 The Why Just after New Year can be a quiet time... almost too quiet sometimes! Each year our Peace & Creativity Summer School draws in people keen to enjoy new ideas, experience community, identify what must be left behind, and discern our choices ahead. Our themes often touch on peace, the environment, and creativity. Skilled (kindly volunteering) speakers offer engaging topics, and together we experience facilitated workshop processes, feel energised by the joy of being together, and discern ways ahead. This time, we will gather at The Wetlands Centre on the northern shores of the (mostly summer-dry) Bibra Lake, to breathe in fresh air and enjoy the Banksia Woodland surroundings, as well as enjoy each other's company, to discover what we are ready to leave behind, and what we are ready to embrace!
The whole event is free - thanks to our volunteer speakers, and Friends' funding for the venue - all we ask is that if it is possible, that you bring a plate to share for the evening shared meal (if you are coming Thursday), and/or the lunchtime shared meal (Friday) and/or a contribution to our morning or afternoon teas. (If that's not possible, come all the same!).
We need you to register, for two reasons. Firstly, covid. Secondly, if workshops are undersubscribed, they will be cancelled. This makes it easier for our volunteer speakers who can choose to join other workshops. So please register early!
Covid We have found a larger venue, to better enable social distancing, without sacrificing social interaction, and a beautiful environmental setting! Please respect covid protocols, and as much as we'd love to see you, cancel coming if you start showing symptoms. Keep in touch with us - We will want to let you know how it went!
(NB there is no charge for the event, but we do ask you to contribute to catering. With all food you bring, we ask you to give some careful thought to how the food can be shared respecting covid requirements to minimise accidental contact with each other). Many thanks!
Accessibility: please contact if you have any concerns about accessing the location.
With thanks,
Adrian Glamorgan
Quaker Outreach Committee
Enquiries: eco4humanity then the "at" sign and then the gmail.com suffix