Description
FREE ENTRANT SUPPORT: The Queensland Tourism Industry Council is providing a specialised entrant support program for entrants of the 2018 Queensland Tourism Awards (QTA) which will be delivered across Queensland between April – June 2018.
The QTA Workshops were introduced in 2017 with much success, resulting in 15 Golds, 13 Silver and 8 Bronze won from those who attended a masterclass across the regions. QTIC encourage all nominees to join us again as we look to dive deeper into the submission process from presenting a full day workshop on how to write an award winning submission.
---
The Workshop Series:
QTA nominees are invited to attend a full day interactive group mentoring session taking place at various locations across the State. Positions are limited with a maximum of 20 participants taking part in each session to ensure quality mentoring opportunities. The Workshop Series is open to previous awards entrants, new awards nominees and anyone interested in learning more about QTA. The session will be facilitated by Matt Smith of Tourism Smith, a multiple award winning writer and tourism industry consultant.
The session will provide participants the opportunity to learn and discuss the 2018 awards submission requirements and the new submission process along with:
role and importance of accreditation;

in-depth review of awards categories and criteria, including business plan, marketing plan, risk analysis and customer service;

hints and tips for preparing and writing your submission;

insights into how to review and analyse your business operations;

how to address and build on past submission critique;

resources to assist the nominee and

identification of the next 3 steps required to complete your submission.
---
WHAT TO BRING:
laptop to access the new online-portal system;

what you have so far for your submission in 2018 or word copy of your 2017 submission and

if applicable, judges feedback from 2017 as well as National feedback applicable.
Even if you have been entering the awards for years or this is your first time, this masterclass should be a MUST DO in your process for writing your awards submission. See what other entrants have said about the program: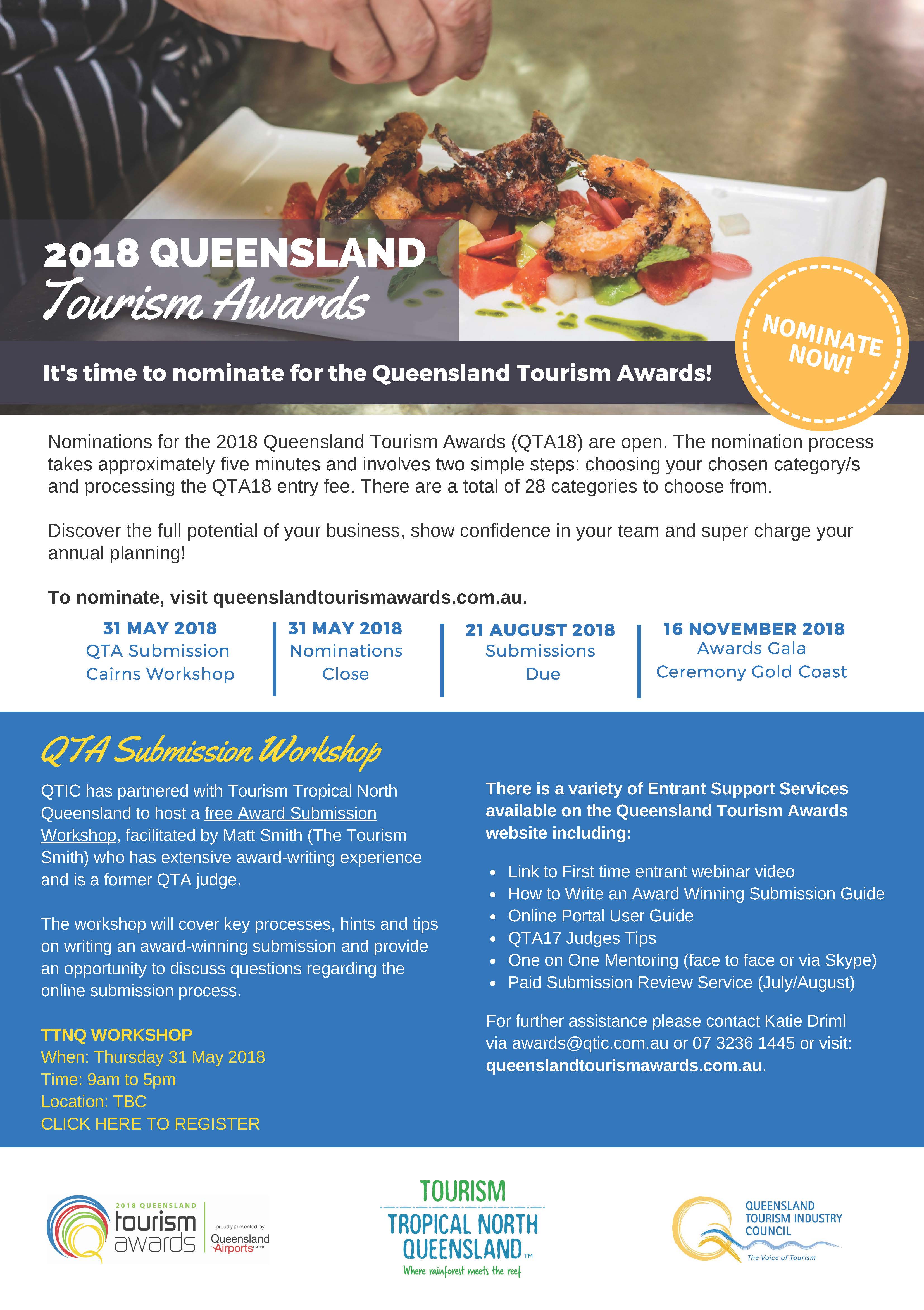 Click here for information flyer