QNMU TPCH Branch 2018 Professional Seminar

Wednesday, 14 March 2018 from 5:00 pm to 9:00 pm (AEST)
Event Details
2018 QNMU TPCH Branch Professional Seminar
Workplace Health – Occupational violence and bullying in the workplace
Attendance Certificate – 4 Professional CPD Points

Event includes hot canapes from 5pm-5.30pm and cash bar

Tables of 10 people

Tea and Coffee will be provided

Raffle prizes and sponsor promotional tables
A portion of funds raised on the night will be donated to the charity Women's House and to support a TPCH grad attend the 2018 QNMU Annual Conference.
Doors open at 5pm with the first speaker starting at 5:40pm
Room at Venue: Kittyhawk Room
---
SPEAKERS

Sidney Dekker
Sidney Dekker (PhD Ohio State University, USA, 1996) has degrees in psychology and cognitive systems engineering, and is currently professor in the school of humanities, languages and social science at Griffith University in Brisbane, Australia, where he runs the Safety Science Innovation Lab. Previously, he was Professor of human factors and system safety at Lund University in Sweden. After becoming full professor, he learned to fly the Boeing 737, working part-time as an airline pilot out of Copenhagen. He has won worldwide acclaim for his groundbreaking work in human factors and safety, and is best-selling author of, most recently: The End of Heaven: Disaster and Suffering in a Scientific Age (2017); Just Culture: Restoring Trust and Accountability in Your Organization (2016); Safety Differently: A New Era for Human Factors (2015); The Field Guide to Understanding 'Human Error' (2014); Second Victim: Error, Guilt, Trauma and Resilience (2013); Drift into Failure: From hunting broken components to understanding complex systems (2011); Patient Safety: A Human Factors Approach (2011).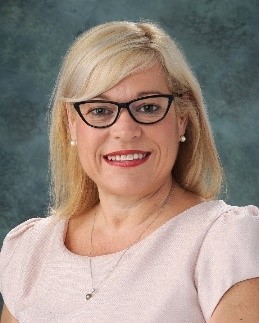 Alanna Geary
Adjunct Associate Professor Alanna Geary is the Executive Director Nursing & Midwifery Services Metro North Hospital & Health Service
Alanna has been the Executive Director of Nursing and Midwifery Services Metro North Hospital and Health Services and Royal Brisbane and Women's Hospital for the past 3 years but has worked in Queensland Health for 36 years. Alanna was a hospital trained nurse and midwife completing General Nursing Training 1984, Midwifery in 1988, Bachelor of Nursing in 1994 and a Masters of Health Science in 2001. She has held many senior nursing roles having been a Nurse Manager, Nurse Unit Manager, Nursing Director, Director of Nursing and d now the Executive Director Nursing and Midwifery. Alanna believes that nursing and Midwifery is the backbone of the healthcare system. Nurses and Midwives are in unique positions in that not only are they at the forefront of clinical care and service delivery, they are integral to the effective management of patient care within the interdisciplinary team.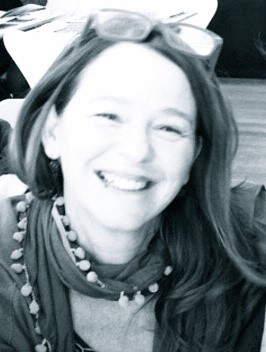 Lisa Smith. The Performing Nurse/ History Nurse.
Lisa Smith is an innovative performer/singer/ writer and arts health practitioner. She is a future thinker and hybrid in the creative world of arts and health. She has over twenty years of experience as a health professional and this in tandem with her professional arts career develops experimental and new ways to approach and imagine new ideas, with the aim of addressing the arts health paradigm.
She is also a researcher and arts ambassador at Queensland University of Technology. She frequently facilitates singing workshops for an Equity program to enhance resilience and self-esteem for young people. Lisa also was a successful recipient in a 2014 Medicare Local grant to explore health and creativity. As a leader, she creates future thinking on a wide range of issues related to resilience and the arts. Lisa has created, The Performing Nurse -an innovative program in arts and health that has successfully been supported in differing communities in Australia and overseas. Lisa is an entrepreneur that focuses on generating dialogue and bringing conversations and visions to the table to explore how creative strategies can be used to address wide-ranging issues related to health pathways and beyond.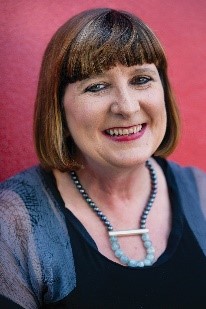 Queensland Nurses' Union Secretary | Beth Mohle
Beth Mohle is Secretary of the Queensland Nurses' Union, the peak representative body for nurses and midwives in Queensland.Beth commenced her career in nursing in 1983. She worked as a registered nurse at the Royal Brisbane Hospital.Beth joined the QNU as an Organiser in 1991. She subsequently held positions as Project Officer and Research Officer before being elected QNU Assistant Secretary in January 2007 and QNU Secretary in April 2011.
Beth is also the Senior Vice President of the Queensland Council of Unions (QCU), the state's peak body for the union movement, board member of QSuper, Fellow of the Australian Institute of Superannuation Trustees and an active member of Union Aid Abroad – APHEDA.
When & Where

Kedron-Wavell Services Club
21 Kittyhawk Drive
Chermside, QLD 4032
Australia

Wednesday, 14 March 2018 from 5:00 pm to 9:00 pm (AEST)
Add to my calendar
Organiser
Inquiries to Branch Delegates; Moira Purcell, Deb Ranson, Janelle Taylor or QNMU Organiser Kim Ramsdale on KRamsdale@qnmu.org.au