QLD | Transport & Infrastructure Series: Meeting Queensland's Road Infrastr...
Description
The French-Australian Chamber of Commerce and Industry Queensland Chapter is pleased to invite you to its second Transport & Infrastructure event of the year dedicated to Queensland's Road Infrastructure Challenge on Tuesday 19 November from 7.00am to 9.00am.
On this occasion, we will be delighted to welcome Queensland Minister for Transport and Main Roads, Mark Bailey MP, as one of our keynote speakers. As the Minister responsible for the Queensland Government's $23 billion investment in transport infrastructure, Minister Bailey is well placed to discuss how the Queensland Government is meeting the infrastructure challenges of population growth in a geographically diverse State, and how the public and private sector can work together to meet those challenges.
We will also welcome Jon Davies, the CEO of the Queensland Major Contactors Association (QMCA), Principal of Brackenway Consulting and Managing Partner of the Lean Construction Advisory Group. As a recognised commercial leader with local and international commercial management experience and the CEO of the peak body that represents Queensland's leading construction contracting companies, Jon offers a private sector perspective on what is required to meet the road infrastructure challenge that is informed both by the QMCA membership and his own extensive experience.
Finally, we will invite John Kirkwood, the CEO and Managing Director of Seymour Whyte Constructions a member of the French-owned, Vinci Construction Network, to join our first two speakers for a panel discussion and a Q&A session. With over 40 years of experience in the industry, as CEO of a company that delivers some of Queensland's most significant road infrastructure and the deputy chair of the Queensland Major Contractors Association, John is uniquely placed to deliver insights and ideas on the development of the State's road network.
Guests are invited to join us for a buffet breakfast from 7am, for a 7.30am start.
Many thanks to our members, Deloitte, Holding Redlich, and Op2 for supporting this event.
OUR SPEAKERS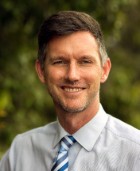 The Hon Mark Bailey | Minister for Transport & Main Roads, Queensland Government
Mark Bailey is the State Member for Miller and a former Councillor for Moorooka Ward on the Brisbane City Council. He was elected to the seat of Yeerongpilly in February 2015 and sworn in as the Minister for Main Roads, Road Safety and Ports and Minister for Energy and Water Supply on 16 February 2015. And in December 2015, the portfolio of Biofuels was formally added to his responsibilities. In December 2017, Mark was re-elected in the new seat of Miller and was sworn in as the Minister for Transport and Main Roads.
The Minister recognises the significance of his portfolio as a key facilitator for economic development across Queensland. A balanced and efficient transport network across rail, roads, public transport, ports and active transport is crucial for jobs and a prosperous Queensland.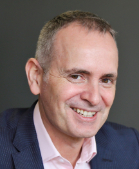 Jon Davies | CEO, Queensland Major Contractors Association
Jon is CEO of Queensland Major Contractors Association, Managing Partner of Lean Construction Advisory and Principal of Brackenway Consulting.
With over 30 years' experience in the construction industry, Jon is a passionate advocate for change, driven by a desire to ensure that every level of the industry is sustainable, resilient to boom and bust cycles and able to deliver the infrastructure society needs in a collaborative and efficient manner.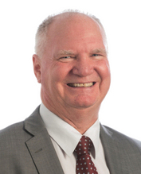 John Kirkwood | CEO, Seymour Whyte (VINCI Group)
John Kirkwood commenced as Managing Director and Chief Executive Officer of Seymour Whyte Group in October 2015.
John is a senior construction professional with significant and highly regarded experience in the engineering and building construction industries. John was previously Executive General Manager at Leighton Contractors, and held senior roles within Abigroup Contractors, including four years as National Operations Director responsible for all business operations across Australia, spanning civil infrastructure, resources and utilities.
John has over 20 years experience in site-based roles and 22 years in senior managerial positions. John currently sits on the board of the QMCA and is a past President of the QMBA.
OUR MODERATOR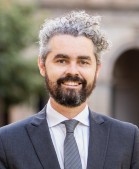 Stephen Burton | Partner - Construction and Infrastructure, Holding Redlich
Stephen Burton practises in construction and infrastructure matters, specialising in construction litigation, arbitration, expert determination and BCIPA claims. Stephen has significant major international and local project experience across the commercial construction, mining and road infrastructure sectors. He specialises in dispute avoidance and resolution with extensive experience in mediation, arbitration, expert determination, litigation and claims under the security for payment legislation nationally. He has provided dispute related advice to principals (including government) and major contractors in the context of several local and international projects. Stephen provides regular in-house training for clients in relation to the management and resolution of project disputes and also conducts training on behalf of recognised industry peak bodies such as Engineers Australia and the Civil Contractors Federation. He is a recognised industry expert and is named in Doyles Guide to the Australian Legal Profession as a recommended back end construction and infrastructure lawyer. Stephen is also listed in the Best Lawyers in Australia 2020 edition for the area of Construction/Infrastructure Law.
Please contact us by Wednesday 13 November for any special dietary requirements.
OUR SPONSORS