Description
After our first two Knowledge conversations on Blockchain and innovation in agriculture. Richard Simpson from Meta Moto and a previous Executive Director of SIBA has agreed to come and speak to us about Recent Applications of Spatial Technologies in Water Management in Cities.
We'll kick off the event at 5:00 to register and mingle
Richard will speak from 5:30 to 6:30
and then there will be some time to relax and network with colleagues at the Ship Inn afterwards.
Spotlight on our speaker: Richard Simpson Executive Director at Meta Moto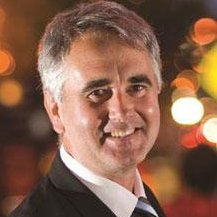 Richard Simpson is a director of Meta Moto (www.metamoto.com.au) , a Brisbane based advisory firm specialised in developing and implementing strategies for spatial data management and related technologies. Assignments are typically conducted through the lenses of people, processes, policies, and platform. Existing clients include Government, and organisations operating in the utilities, telecommunications, transport, construction and health sectors. Recent assignments have included review of schemas, asset information management and compliance to new ISO 55000 standard, implementation of BIM strategies, situational awareness, machine vision and learning, spatial data brokerage, 'smart' city, sentient infrastructure real time digital metering and environmental sensing, and development of ontologies for knowledge enablement and semantic harmonisation, and big data analytics.
He has over 25 years international experience in the spatial industry. This has included lead roles in many large and innovative spatial data management projects for utilities, telecommunications and transport infrastructure in China, SE Asia, North America, Europe and Australasia.
Projects undertaken in recent months include 'Smart' City initiatives, defining next generation spatial platforms for utilities and transport organisations, visitor behaviour modelling and analytics for local councils, and BIM implementation strategies for Government (including Housing NZ).
Current appointments include Honorary Senior Fellow, Department of Infrastructure Engineering, The University of Melbourne (2017-); and Honorary Industry Fellow at the Cities Research Institute, Griffith University (2017-). Since 2006, he has served on the Executive Council for International Society of Digital Earth (ISDE) and chairs the ISDE working group on Digital Cities, and Co-Chairs the ISDE Projects Committee.
He was appointed to the expert advisory board recently established to define the strategic road map for the Integrated Digital Built Environment (IDBE). The IDBE is a global joint initiative of the Open Geospatial Consortium (OGC) and buildingSMART (bSI). IDBE extends BIM concepts from the building envelope into the precinct and city.
Recent Publications
· R.Simpson, J. Plume, R. Owen, A. Hobson, Position Paper: Integration of Geospatial and Built Environment – National Data Policy (2015). http://buildingsmart.org.au/wp-content/uploads/DigitalBuiltEnvironment-SpatialConstructionInformation-150718.pdf
· D. Jackson, & R. Simpson, eds. (2012), D_City: Digital Earth | Virtual Nations | Data Cities: Sydney, Australia. ISBN 9780987283108 (ebook, ePUB). http://dcitynetwork.net/manifesto/
· M. Goodchild, R. Simpson, et al (2012) Next generation Digital Earth. Proceedings of the National Academy of Sciences (PNAS).
· M. Craglia, R. Simpson, et al (2012) Digital Earth 2020: towards the vision for the next decade. International Journal of Digital Earth 5(1): 4–21. http://www.tandfonline.com/doi/abs/10.1080/17538947.2011.638500
We hope you can join us for our next QLD knowledge conversation, please feel free to forward this invite to anyone you think may be interested.