Description
OERt CIWG | What Makes A Successful Kaizen Blitz?
Hosted by

In the Toyota Way Fieldbook, Liker and Meier discuss the kaizen blitz (or kaizen event) approaches to continuous improvement. A kaizen blitz, or rapid improvement, is a focused activity on a particular process or activity. The basic concept is to identify and quickly remove waste.
Incredibly there are so many versions of how to run a successful event, however, most rely on appointing a strong facilitator, engaging leadership, developing your scope, and defining success. How do you run your Kaizen events?
In this workshop, we will take a look at:
Different Kaizen approaches
Selecting the right people
Engagement
A selection of case studies and outcomes
Member Presentation by Simon Flack from Darwalla Group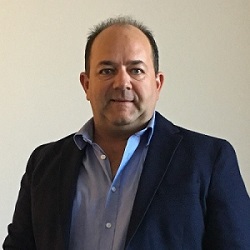 Simon Flack is a highly experienced Continuous Improvement Practitioner and Project Manager, currenlty working with Darwalla. Simon has a track record of being able to influence and motivate both Executive and Frontline staff to facilitate sustainable improvement. He has a strong mix of strategic and operational experience from roles including Management Consultant, Team Leader, Shift Supervisor, Technical Trade Instructor and Courseware Developer .
In this CIWG Simon will cover:
• How to motivate people to participate in kaizens
• How to make kaizen improvements sustained
• The big question; Why?

---
SIRF Roundtables in Queensland currently comprises in excess of 40 progressive organisations that network and share their best practices in a peer to peer learning environment, specialising in Operational Excellence, Supply Chain and Industrial Maintenance.

'Common Interest Work Group' (CIWG) events are for technical specialists looking to discuss with peers, specific topics they are working on, in and around their field of excellence.
---
FAQs
Who should attend?
CI, Operations, Warehousing, Maintenance, Supply Chain or anyone interested in improving their current Kaizen events
What are my parking options for the event?
Minimal parking onsite available
What are the PPE requirements?
Smart Casual / Business Attire
When do I need to register by?
16 January 2019, 5pm
Investment?
This event is included in SIRF Roundtable membership

Who can I contact for further information?
Hannah Watts 0436 449 713