Description
OERt CIWG | The Art of Problem Solving Across Your Organisation
Hosted by: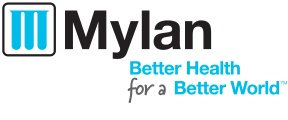 Your organisation exists to solve problems.
It solves the problems of your customers by offering solutions to their needs that they value enough to purchase from you.
The environment your business operates in is also changing rapidly.
Strong businesses are adaptable, agile and responsive to the needs of the market place. If they are not they don't have a long-term future.
Your organisation is a collection of people.
People innovate and appreciate as they acquire new knowledge and skills.
A strong organisation has a skilled workforce with the capability to solve problems at all levels of the organisation.
How do you create the environment that enables your employees so they are prepared to have a go?
How are you teaching structured problem solving in your business?
Are you getting 1,000's of implemented improvements in your business?
Want to know how?
Learn what great organisations do to create a problem-solving culture business wide.
Get some great insights from others on how they address this issue in their organisations.
Then go back and review your organisation and if needed, make some changes.

---
SIRF Roundtables in Queensland currently comprises in excess of 40 progressive organisations that network and share their best practices in a peer to peer learning environment, specialising in Operational Excellence, Supply Chain and Industrial Maintenance.

'Common Interest Work Group' (CIWG) events are for technical specialists looking to discuss with peers, specific topics they are working on, in and around their field of excellence.
---
FAQs
Who should attend?
SIRF Common Interest Work Groups are for anyone interested in the topic of the day and have the broadest attendance range of any of our events. This is a great event for any leader in the business at any level.
What are my parking options for the event?
Street parking only
What are the PPE requirements?
All participants MUST have closed in shoes (no high heels), long pants, minimal makeup and only a flat wedding band.
When do I need to register by?
Registrations close 3 working day prior to event date
Investment?
This event is included in SIRF Roundtable membership
Who can I contact for further information?
Hannah Watts | hannah.watts@sirfrt.com.au | 0436 449 713