Description
OERt CIWG | Power Sustainable Options
Hosted by: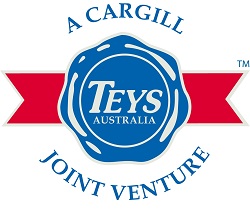 Rising electricity and gas prices are materially impacting the bottom line. What can you do to get on the offensive and tackle rising energy prices?

This Common Interest Working Group will focus on what businesses are doing to combat rising energy costs as well as approaches to environmental sustainability.
Are you going solar?
How are you managing your lighting?
How are you measuring your energy consumption to drive behaviours – IoT?
How do you manage your environmental waste from your production processes?
What organisations are you using to help you with the application of solutions?
Come along share and learn from others on their challenges and successes on this important topic.

---
SIRF Roundtables in Queensland currently comprises in excess of 40 progressive organisations that network and share their best practices in a peer to peer learning environment, specialising in Operational Excellence, Supply Chain and Industrial Maintenance.

'Common Interest Work Group' (CIWG) events are for technical specialists looking to discuss with peers, specific topics they are working on, in and around their field of excellence.
---
FAQs
Who should attend?
Environmental, Maintenance, Operations, or anyone involved in the profit and loss of a business
What are my parking options for the event?
To Be Advised
What are the PPE requirements?
Long pants, long sleeves, safety boots and hi-vis vest
When do I need to register by?
12 February 2019, 5pm
Investment?
This event is included in SIRF Roundtable membership

Who can I contact for further information?
Hannah Watts 0436 449 713
Gary Silversides 0479 164 169