Description
OERt CIWG | Lean Waste Systems
Hosted by: To Be Advised
The elimination of waste is the goal of lean, and Toyota defined three broad types of waste: muri, mura, & muda for many lean implementations.
Firstly, muri focuses on the preparation and planning of the process, or what work can be avoided proactively by design. Next, mura then focuses on how the work design is implemented and the elimination of fluctuation at the scheduling or operations level, such as quality and volume. Muda is then discovered after the process is in place and is dealt with reactively. It is seen through variation in output.
In this workshop we will take a look at:
What are companies doing to reduce their waste streams?
What models are they using?
How effective has it been?
Review of any case studies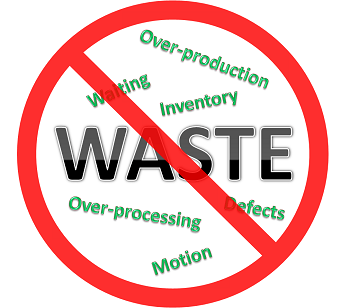 ---
SIRF Roundtables in Queensland currently comprises in excess of 40 progressive organisations that network and share their best practices in a peer to peer learning environment, specialising in Operational Excellence, Supply Chain and Industrial Maintenance.

'Common Interest Work Group' (CIWG) events are for technical specialists looking to discuss with peers, specific topics they are working on, in and around their field of excellence.
---
FAQs
Who should attend?
Operations, CI, Warehouse, Finance or anyone involved in a waste stream reduction program
What are my parking options for the event?
To Be Advised
What are the PPE requirements?
Long pants, long sleeves, safety boots and hi-vis vest
When do I need to register by?
3 November 2018
Investment?
This event is included in SIRF Roundtable membership

Who can I contact for further information?
Hannah Watts 0436 449 713
Gary Silversides 0479 164 169