Description
Operational Excellence Rt (OERt)
CIWG Topic: Identifying and Prioritising Your C.I. Initiatives
This CIWG is proudly being hosted by SIRF Rt:

The CIWG topic in detail: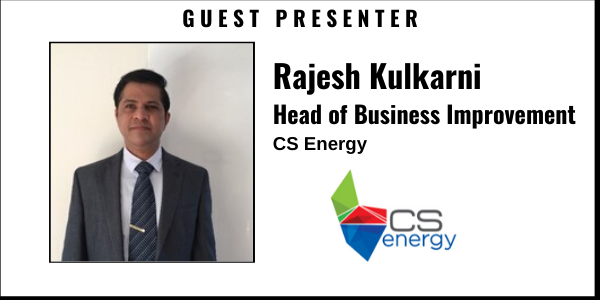 Are your continuous improvement projects really having the impact you want?
Are you prioritising your projects effectively?

Often, we apply LEAN tools to areas of the business that don't provide the best return.
Identification and prioritisation of improvement initiatives is a critical step when undertaking a new project.
CS Energy is a Queensland energy company that generates and sells electricity in the National Electricity Market. They have a clear strategy for how they can be part of Australia's transition to a cleaner energy future.
CS Energy recognises the challenges in identifying, prioritising and implementing their initiatives and we are very fortunate to have Rajesh Kulkarni, Head of Business Improvement at CS Energy, to present on how they approach this issue.
Here is an opportunity to discuss with your fellow improvement practitioners' better ways to prioritise your work.
• How are you identifying your CI Initiatives?
• How do you prioritise your focus areas?
• How are you getting the 'quick wins'?


---

---

Who should attend?
This event is ideal for CI professionals responsible for delivering results and anyone interested in learning about prioritising projects.


Investment?
As a member of SIRF Rt you can register up to 2 people, subject to availability, to attend this event.
This event is for SIRF Rt members only, there will be no general public access to this event.


When do I need to register by?
Registrations close 10 day prior to event date.
Registrations are based on a "first come, first served" basis.
There are no allocated seats with membership.


What if I can no longer attend and need to cancel my registration?
Seats are limited at all events, so if you are registered and are unable to attend please notify the event organiser as soon as possible with the details of who within your organisation is attending in your place. If there is no replacement from within your company, we will contact members on the 'waitlist'.


Who can I contact for further information?
Heidi Thompson | heidi.thompson@sirfrt.com.au | 0419 511 767
David Newland | david.newland@sirfrt.com.au | 0439 836 629