Description
OERt CIWG | Cultural Change in Safety
Hosted by: NCI Packaging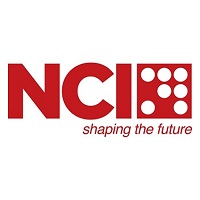 We are always looking for those real-life examples of things we can share with our members; so when the guys at NCI offered to share their cultural safety change journey, we took the opportunity immediately.
Recently, the term "safety culture" has become very trendy. More than just a buzzword, workplace/safety culture refers to the way things are done at your workplace. Rather than referring to your company's specific safety policy and program, the concept of safety culture is encapsulated by the mindsets, attitudes, and behaviours of workers, supervisors, managers, and owners toward safety in the workplace.
A positive safety culture in the workplace is absolutely a vital part of a successful and effective health and safety program.
You may find the idea of building or changing your safety culture daunting because the way it is at your workplace has fallen into a pattern of complacency. The effects of complacency can be catastrophic: accidents, injuries, illnesses, even loss of life could result.
Join us as NCI take us through their journey of challenges, mistakes and finally change taking place.

---
SIRF Roundtables in Queensland currently comprises in excess of 40 progressive organisations that network and share their best practices in a peer to peer learning environment, specialising in Operational Excellence, Supply Chain and Industrial Maintenance.

'Common Interest Work Group' (CIWG) events are for technical specialists looking to discuss with peers, specific topics they are working on, in and around their field of excellence.
---
FAQs
Who should attend?
Safety, Operations, HR, Supply Chain, Maintenance or anyone in your organisation looking to improve safety culture or sharing what you are doing in this area of excellence
What are my parking options for the event?
Street Parking
What are the PPE requirements?
Long pants, safety boots and hi-vis vest
When do I need to register by?
5 May 2018
Investment?
This event is included in SIRF Roundtable membership

Who can I contact for further information?
Heidi Thompson 0419 511 767
Gary Silversides 0479 164 169