QLD | Meet the CEO with Peter Birtles, Group Managing Director & CEO of Sup...
Description
The French-Australian Chamber of Commerce in Queensland is pleased to invite you to its annual Meet the CEO networking evening with Peter Birtles, Group Managing Director and Chief Executive Officer of the Super Retail Group, on Wednesday 9 May from 6pm to 8.30pm.
This will be a great opportunity for our members to hear first hand how Super Retail Group has developed over the years and how it is responding to the changing retail marketplace.
The event will include a light collation and drinks kindly provided by our host and Patron member, EY.
OUR GUEST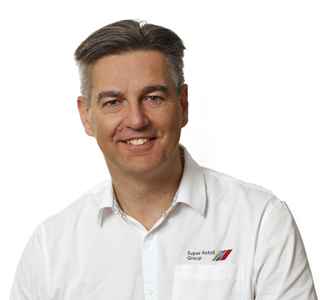 Peter Birtles joined Super Retail Group in April 2001 as Chief Financial Officer and was appointed as Group Managing Director in January 2006. Over the last twelve years he has overseen the growth of the Supercheap Auto, the development of BCF and the acquisitions of Ray's Outdoors, Rebel Sport Group and Macpac Holdings. During this time, Group sales have grown from $500 million to $2.5 billion.
Peter was named 2013 Australian CEO of the Year by The Australian Newspaper's Deal Magazine and 2014 Retail CEO of the Year by the National Retail Association (NRA). In 2017, Peter was recognised for his Outstanding Contribution to the Retail Industry by the National Retail Association.
Peter is a Non-Executive Director of GWA Group Limited.
OUR HOST
Dress Code: Business attire