Description
2 Day Theory of Constraints - Global Expert Training Workshop
Unlocking Value by Managing your Bottlenecks
Constraints, by definition, limit what you can achieve. In other words, bottlenecks are hurting your business. So, what are you doing about it?
About Lewis Trigger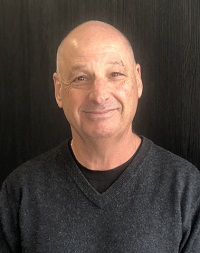 Lewis Trigger, an Australian born Israeli, learned all about Theory of Constraints (ToC) from the late Eli Goldratt, the author of the revolutionary business book "The Goal". Building on Eli's ground-breaking principles, Lewis teaches ToC with a positive spin he calls Constraints Innovation. He explains the whys and hows of ToC; how knowing your constraints is a positive thing, allowing you to get more from the resources and time that you have, often without spending any money!
SIRF Roundtables has been sponsoring Lewis Trigger's visits to Australia for over 15 years and he has established credibility with some of Australia's largest companies.
The results can be incredible. People and resources achieve higher quality work, with lower lead times, reduced backlogs, increased throughput, less fuss and improved job satisfaction. Knowing your constraint prevents wasted efforts and cost for efficiency improvements on non-bottlenecks; this recently saved a mining company in WA from investing hundreds of millions of dollars in the wrong resources!
Lewis is an industrial engineer with over 20 years of experience in applying Theory of Constraints (TOC) across many industries and processes, from traditional plant & equipment problems to office and healthcare processes to project management. His common-sense approach has been recognized by successful SIRF Roundtable members across Australia and New Zealand.
During this public session, Lewis will help you learn to 'love your constraint' to get maximum throughput. Lewis will cover all the basics of TOC and Constraints Innovation in detail, while working with you on your real process!
---
Day 1 - The Building Blocks
The core concept of the Theory of Constraints is that every process has a at least one constraint and that total process throughput can only be improved when the constraint is improved. The methodology consists of 5 steps known as the building blocks:
- Identify the constraint (bottleneck)- part of process that limits the rate at which the goal is achieved.
- Exploit the constraint - make quick improvements to increase throughput (using existing resources).
- Subordinate to the constraint – rearrange/review activities within the process to support the constraint.
- Elevate the constraint- what actions are required to prevent the constraint, innovation and/or capital investment
- Repeat (identify the constraint)-continual improvement loop
---
Day 2 - Leveraging Business Improvement
Managing Performance KPI's by understanding the behavioural axiom, recognising the benefits of TOC to link local decisions with system performance and applying the TOC approach to KPI's.
Synchronized Scheduling through the 'Drum-Buffer-Rope' Method of resource management, developing schedules around constraints with protection through work buffers, and incorporating the 'Pull' and 'Flow' concepts of LEAN training.
What else will you learn with Lewis?
- Know how to improve effectiveness without incurring additional costs
- Learn how local efficiency can worsen system effectiveness
- Learn to focus management efforts and allocate resources for the best effect
- Simplify problem solving and get a win/win solution rather than a compromise
- Meet your commitments: delivery on time and within budget
- Improve inventory turnover and shorten lead times
- Learn how to apply the TOC process to all parts of your business for improved results
- Learn how to use TOC to improve employee engagement & ownership through effective performance measurement
---
Meet Lewis in this video
"Constraints Innovation Building Blocks" was developed by Lewis to give an overview of his teachings from his main course, a two day workshop on Constraints Innovation
---
Workshop Methodology
Emphasis is placed on the active involvement of the participants with an emphasis on their working environment. As part of the workshop, the participants will be divided up into work groups, with each group being assigned a challenging area from at least one of the participants working environment. As we proceed with the learning, each group will be required to illustrate the practical relevance of the learning to their nominated case study. Exercises are extensively used, and group learning through open discussions is encouraged. Reliable case studies that have shown great success using CI's methodology are elaborated on throughout the workshop.
---
FAQs
What are my parking options for the event?
Free onsite parking
What are the PPE requirements?
Smart Casual with closed in shoes
When do I need to register by?
Registrations close 7 working day prior to event date
Catering
Morning Tea, Lunch and Afternoon Tea is supplied.
If you have dietary requirements you must notify the event organiser prior to the event.
Agenda
8.30am Arrival
9.00am Start
10.00am Morning Tea
12.30pm Lunch
3.00pm Afternoon Tea
4.00pm Close
Investment?
$1,500 SIRF members.
$2,000 public pricing. (Pricing excludes GST)
25% bulk discount applies to 3 or more attendees in one registration
Who can I contact for further information?
Hannah Watts | hannah.watts@sirfrt.com.au | 0436 449 713