Description
IMRt CIWG | Reliability Engineering
Hosted by:

Guest Speaker: Trevor Griffiths, Manager of Smart Solutions at Komatsu.
Trevor has an Electrical Trade and Engineering Background with 20 years in the mining industry, extensive technical experience with mining equipment and managing product performance and reliability. Last 5 years building Predictive Analytics Capability and supporting/ promoting its use within the company.

In this Common Interest Work Group Trevor will be presenting on:

Data analytics fundamentals.
Our development journey, our approach, what have we learnt.
Where is the value.
What is next on our roadmap.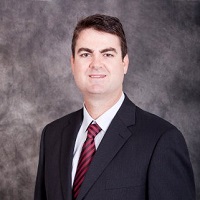 ---
SIRF Roundtables in Queensland currently comprises in excess of 40 progressive organisations that network and share their best practices in a peer to peer learning environment, specialising in Operational Excellence, Supply Chain and Industrial Maintenance.

'Common Interest Work Group' (CIWG) events are for technical specialists looking to discuss with peers, specific topics they are working on, in and around their field of excellence.
---
FAQs
Who should attend?
Maintenance and Reliability Professionals
What are my parking options for the event?
On-site parking available
What are the PPE requirements?
Long pants, long sleeves, safety boots and hi-vis vest
When do I need to register by?
9 April 2018
Investment?
This event is included in SIRF Roundtable membership

Who can I contact for further information?
Heidi Thompson 0419 511 767
Gary Silversides 0479 164 169