Description
Industrial Maintenance Rt (IMRt)
CIWG Topic: Maintenance Quality Management
This CIWG is proudly being hosted by SIRF Rt:

The CIWG topic in detail:
Research has shown that over 50% of all equipment fails prematurely after maintenance work has been performed on it.
In the more extreme cases, it was the actual maintenance work that caused the failure.
A quality management system (QMS) consists of two types of activities. Quality assurance (QA) is activities designed to ensure that quality is built into the process. Quality control (QC) is activities designed to ensure that desired quality levels are actually achieved by the process. It takes both types of activities to reach desirable quality goals.
There is considerable evidence showing that the quality of maintenance and commissioning of equipment needs to improve in almost every industry.
Hardly any manufacturing or service organisations create their products and services without some form of QMS in place to ensure the customers get a quality product at a reasonable price.
The maintenance department is a service organisation whose goal is to deliver uptime at a reasonable price. A well-designed QMS will enable them to do that.
For this common-interest workgroup we will have the privilege of gaining an insight into what Caltex do in this area.
Our guest presenter will be David Kirkman, Programs & Project Execution Superintendent, who will share the Caltex approach to how they developed an approved workpack procedure for maintenance works to ensure effective QA process.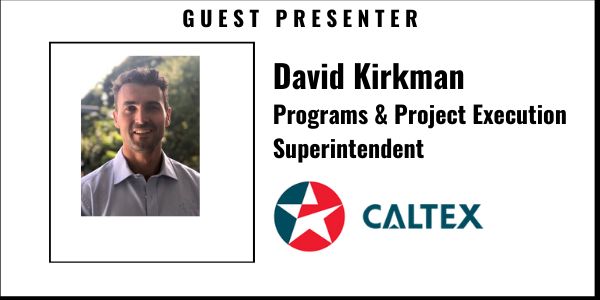 This CIWG will examine what a best practice maintenance quality management should look like and how to embed it into the organisation.
---

---

Who should attend?
This event is ideal for maintenance engineers, maintenance supervisors, inventory managers, operations managers, and supply chain managers.

Investment?
As a member of SIRF Rt you can register up to 2 people, subject to availability, to attend this event.
This event is for SIRF Rt members only, there will be no general public access to this event.


When do I need to register by?
Registrations close 10 day prior to event date.
Registrations are based on a "first come, first served" basis.
There are no allocated seats with membership.


What if I can no longer attend and need to cancel my registration?
Seats are limited at all events, so if you are registered and are unable to attend please notify the event organiser as soon as possible with the details of who within your organisation is attending in your place. If there is no replacement from within your company, we will contact members on the 'waitlist'.


Who can I contact for further information?
Heidi Thompson | heidi.thompson@sirfrt.com.au | 0419 511 767
David Newland | david.newland@sirfrt.com.au | 0439 836 629