Description
IMRt CIWG | Extending the Life of Ageing Assets
Hosted by: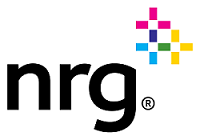 The right maintenance strategy is performing the right task at the right time. Asset performance management (APM) is a process that ensures that assets are safe, reliable, and efficient over their operating life.

The perfect storm is hitting many companies in the energy and resources industries. Declining commodity prices, rising energy and input costs, infrastructure shortages (transportation, water, energy), and the usual complexities of environmental and regulatory requirements are compounded by the fact that their assets and their workforces are aging, yet they are still expected to improve safety, increase efficiency, and reduce cost.

To survive, businesses need to do more with their existing facilities and find ways to extend the life of these assets safely and reliably to ensure production.

Age is just a number, and this is true for assets, machinery, and equipment as it is for humans. A well-designed, well-operated, and well-maintained asset will live longer than one that isn't.

In this CIWG event we will cover such topics as:
What is our strategy for managing our ageing assets?
Time-based maintenance v condition-based maintenance?
What are the best practices for managing ageing assets?


---
SIRF Roundtables in Queensland currently comprises in excess of 40 progressive organisations that network and share their best practices in a peer to peer learning environment, specialising in Operational Excellence, Supply Chain and Industrial Maintenance.

'Common Interest Work Group' (CIWG) events are for technical specialists looking to discuss with peers, specific topics they are working on, in and around their field of excellence.
---
FAQs
Who should attend?
This event is ideal for maintenance leaders, business leaders, finance and production.

What are my parking options for the event?
To be confirmed
What are the PPE requirements?
To be confirmed
When do I need to register by?
Registrations close 3 working day prior to event date
Investment?
This event is included in SIRF Roundtable membership
Who can I contact for further information?
Hannah Watts | hannah.watts@sirfrt.com.au | 0436 449 713