QLD I Executive Women in Business - Wednesday 20 June 2018
Description
Following the outstanding success of our Executive Women Series in NSW & VIC, the French-Australian Chamber of Commerce Queensland Chapter is pleased to invite you to its first Executive Women in Business event in Brisbane on Wednesday 20 June.
On this occasion we have the honour of welcoming Lady Jane Edwards, CEO of BBS Communications, Deanna Lane, Director Development at Queensland Symphony Orchestra and Sally Rayner, General Manager, Group Assurance Programs at Rio Tinto.
Will also have the pleasure of welcoming Frank Ribuot, CEO of Randstad and FACCI NSW Chapter President, to moderate an in-depth panel discussion on how to succeed as a businesswoman and entrepreneur in Australia.
For this event, we are very proud to partner with our Corporate member Clayton Utz, who was awarded 2017-18 WGEA Employer of Choice for Gender Equality citation.

The event will include drinks and canapes kindly provided by our host.
OUR SPEAKERS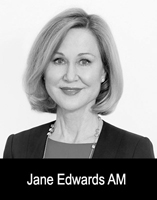 Lady Jane Edwards | Executive Chairman & Founder, BBS Communications Group
Jane (Brumfield) Edwards AM BA ONM (Fr) FAICD FAIM, Hon Consul for France, is recognised as one of Australia's leading businesswomen, with a distinguished professional public relations and media career spanning more than 35 years.
For more than 25 years', Jane has led the BBS' operations in Australia and the Asia Pacific region. She also serves on numerous public and private sector boards and is a regular public speaker on leadership and professional development.
Today, Jane is the energy behind the business, working closely with clients on a daily basis, managing critical issues and reputation matters. She also coaches and mentors senior executives. Read her full bio.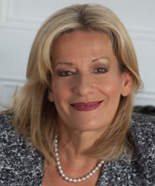 Deanna Lane | Director Developement, Queensland Symphony Orchestra
Deanna joined the Advisory Board of the Queensland Symphony Orchestra in early 2017 and since July 2017 has taken on the full-time role of Director Development. In this capacity, she has put her consulting firm, Fastlane Consulting Group 'on pause'.
Deanna is an experienced management consultant, professional mentor and business development strategist. Her career spans more than 25 years in senior executive roles with top tier law and accounting firms, engineering and construction firms, industry associations, professional education institutes, universities, global corporate brands and not-for-profits in the arts, community support, hospitals and medical research. Read her full bio.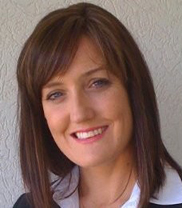 Sally Rayner | General Manager - Group Assurance Programs, Rio Tinto
Sally Rayner is a strategic, operational and project professional in the minerals, mining and construction industry. Her career has focused on building teams, proactively engaging and delivering results in the areas of global assurance, Health Safety Environment (HSE) and management system design, implementation and performance.
Sally's strengths lie in leadership, stakeholder engagement, project management and system implementation. She is a passionate leader who is committed to developing and retaining talent. She thoroughly enjoys her role on the Women in Mining and Resources Queensland (WIMARQ) committee which works to connect, nurture and support women to achieve their goals within the Queensland minerals and energy sector.
Mixing a fast-paced professional life with a growing family has given Sally a new perspective on managing the competing forces of today's world. View her full LinkedIn profile.
OUR PARTNER