QLD | Energy & Resources Series - Upcoming Projects in PNG: Delivering Stak...
Description
The French-Australian Chamber of Commerce is very pleased to invite you to an exclusive breakfast discussing the prospects and opportunities in the energy sector in Papau New Guinea on Friday 25 October.

PNG is a resource rich country on the cusp of a further wave of development. As the country considers the next phase of development, questions are being asked at community and government levels about the real benefit delivered to PNG from past projects. The new government has reopened discussions with the aim of delivering greater value to local stakeholders.
Alongside Ian Black, AGX Project Director at Oil Search Limited, our keynote speaker, who will provide insight into Oil Search's upcoming resource projects as Australia's largest corporate investor in PNG, our panel of experts will discuss the impact of those negotiations. These panellists will also share their experience in delivering past projects in PNG and their plans for national capacity building and inclusion for upcoming projects. Our panellists include Bryan Bailie, Executive General Manager Projects for Wafi-Golpu Joint Venture, Peter Cox, Vice President - Pipeline & Terminals at Worley, and John Walsh, Managing Director at Spiecapag Australia.

Many thanks to our members, Corrs Chambers Westgarth and Spiecapag, as well as to Worley, for supporting this event.
OUR KEYNOTE SPEAKER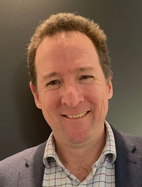 Ian Black | AGX Project Director, Oil Search Limited
Ian Black is Oil Search's Senior Vice President, Associated Gas Expansion and Project Director of OSL's AGX Project in PNG. Ian has been working with OSL in PNG for 16 years in diverse roles including gas commercialisation, project delivery and corporate technical leadership. Ian was accountable for recovery of OSL facilities and production after last year's Highlands Earthquake before taking on the leadership of the AGX Project.
Prior to joining Oil Search Ian worked with Engineering Consultancies in Brisbane, Houston and Perth, primarily in the Pipeline industry.
OUR PANELLISTS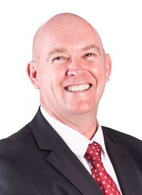 Bryan Bailie | Executive General Manager Projects, Wafi-Golpu Joint Venture
Bryan joined Harmony Gold Mining Company Limited in February 2013 in the capacity of Executive General Manager Projects. In December 2013 transitioned to be the leader of the Wafi-Golpu Joint Venture which oversees the Wafi-Golpu Project, a USD6b Greenfield copper-gold mining project in Papua New Guinea. The joint venture is equally owned by Harmony Gold Mining Company Limited and Newcrest Mining Limited.
Bryan has 32 years of capital project delivery experience gained predominantly in the mining industry working for various mining companies, namely – Gold Fields Limited, De Beers Consolidated Mines Limited and Harmony Mining Company Limited (South-East Asia); and for consulting and EPCM project delivery companies servicing the minerals and resources sector, namely WSP Group in South Africa and TWP Australia Pty Ltd in Australia (founding Managing Director).
Bryan has definitive knowledge of major capital project investment governance frameworks, project life-cycle delivery, front-end loading and execution best practice, including program and portfolio management of feasibility studies, detail design, engineering, procurement and construction management services to the mining and resources industries.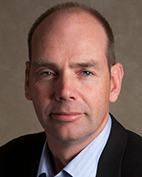 Peter Cox | Vice President - Pipeline & Terminals, Worley

Peter is a past president and current Board member of the Australian Pipelines & Gas Association and a Director of the Future Fuels Cooperative Research Centre. As the Worley Vice President – Pipelines & Terminals, he has responsibility for major projects and proposals globally as well as developing business in PNG.
Peter sits on the ME 38 Standards Australia committee that oversees all changes to AS 2885, chairs the Steering Committee overseeing the APGA Code of Practice for Upstream PE Gathering Networks and has contributed significantly as a representative on the APGA Research and Standards Committee.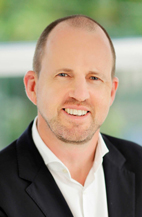 John Walsh | Managing Director, Spiecapag Australia

John is managing director of Spiecapag (Australia), a company that specialises in infrastructure construction in the oil, gas and water industry. From its headquarters in Brisbane, Spiecapag gives coverage of the Oceania region for the Spiecapag Group which in turn is part of the Vinci Group.
Spiecapag is a global player in the construction of onshore pipelines and related infrastructure. Spiecapag executes complex projects involving pipelines and related infrastructure such as stations for compression, pumping or metering, and hydrocarbon storage, as well as networks for water supply or transport of ores.
Spiecapag has been involved in several projects in PNG and is currently undertaking a project on Lihir Island. Spiecapag were the EPC contractor on the onshore pipeline part of the PNG LNG project for Exxon Mobil and prior to that worked on the construction of the Kutubu Pipeline for Chevron. In addition to these projects Spiecapag through its offices in Port Moresby, Brisbane and Paris has given technical support to many the proposed projects in PNG.
OUR SPONSORS