QLD | Energy & Resources Series: Mining for the Future – A New Dawn for Aus...
Description
The French-Australian Chamber of Commerce is pleased to invite you to its first Energy & Resources breakfast to discuss the future of metal and rare earths mining in Australia and Queensland, on Tuesday 18 February.

At a time of heightened awareness of sustainability, we face interesting challenges in delivering on every generation's desire for access into the future easy travel, telecommunications and technology. From wind and solar farms, to lighter and more efficient aircraft, to EVs, smartphones, fitbits and screens, these necessities need a productive mining industry – a mining industry for the future.
All of the metals and sands for batteries, chips, screens and plastic substitutes will come from the ground, preferably from ground located in safe jurisdictions with security of supply and appropriate environmental controls, and that ground is right here in Australia. Arguably, we are on the cusp of an Age of Aquarius for metals and minerals mining in Australia, and Queensland with significant reserves of vanadium, copper, nickel, zinc, graphite, and molybdenum, as well as major deposits of cobalt, rhenium, scandium, tantalum, niobium and lithium, is bound to see regional investment and jobs for decades to come.
Our speakers include Shaun McCarthy, Chief Executive Officer of Multicom Resources, whose flagship project, the Saint Elmo Vanadium Project, was recently granted Major Project Status by the Australian Government, Kate Dickson, Queensland Manager at AMEC (Association of Mining and Exploration Companies), as well as Quentin Markin, Partner at Stikeman Elliott LLP and advisor for some of the biggest global investors in the metals and minerals environment.

Presentation and panel will be preceded by breakfast, kindly offered by our Corporate member and host, McCullough Robertson.


OUR SPEAKERS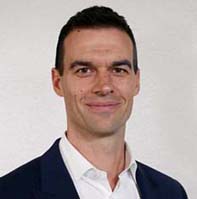 Shaun McCarthy | CEO, Multicom Resources
Shaun McCarthy is the Chief Executive Officer of Multicom Resources and is an accomplished Civil Engineer with over 18yrs experience across the mining and construction sectors. Having held senior positions in private and public mining companies over the past 7yrs, Shaun successfully help to guide QCoal's Byerwen Coal Project through a rapid development to first coal, and before that OZ Minerals Prominent Hill Project through a large-scale expansion, more than doubling the size of the open pit operation.
Shaun's experiences extend across the full lifecycle of a Project from feasibility and approvals through to construction, commissioning and operations. These attributes are critical for Multicom in expediting its new supply of Vanadium to this growing market.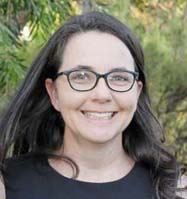 Kate Dickson | Queensland Manager, Association of Mining and Exploration Companies (AMEC)
Kate Dickson joined the Association of Mining and Exploration Companies (AMEC) as the Queensland Manager in October 2019. AMEC is an industry association representing over 250 member companies across Australia. AMEC's members are explorers, emerging miners, producers, and a wide range of businesses working in and for the mining industry.
With an eye on the future and a strong understanding of the resource sector's past, Kate works with stakeholders to deliver the best outcomes for AMEC members and the resources industry in Queensland.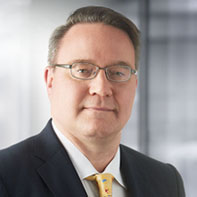 Quentin Markin | Partner at Stikerman Elliott LLP
Quentin Markin is a partner practising securities and corporate law in Stikeman Elliott's Sydney office. Quentin practiced in the firm's Vancouver office from 2016-2018, its Sydney office from 2011 until mid-2016, in the Toronto office from 2006-2011 and was seconded to the London office from 2005-2006. His practice emphasises corporate finance and merger and acquisition transactions for public companies, with a focus on inter-jurisdictional transactions in the mining sector. He has significant experience acting for issuers and brokers in public offerings and in mining joint ventures, royalties, and project acquisitions, as well as global private placements, and transactions involving inter-listed companies, including the ASX in Australia, the JSE in South Africa, the AIM Market in London and the Hong Kong Stock Exchange.
Quentin also advises public issuers on regulatory compliance matters, corporate governance, and continuous disclosure obligations, and he provides on-going securities law compliance advice to TSX and TSXV listed issuers. Quentin has acted for issuers based in Australia, Norway, South Africa, Singapore, the United Kingdom, India, Russia, Kazakhstan, Peru, Chile and Belgium as well as Canada and the United States.

OUR PARTNER